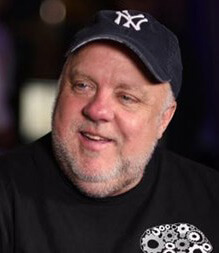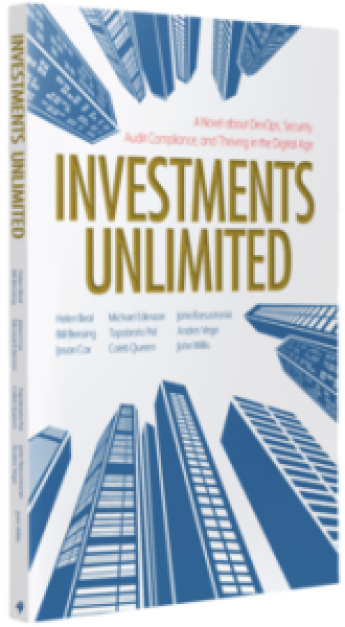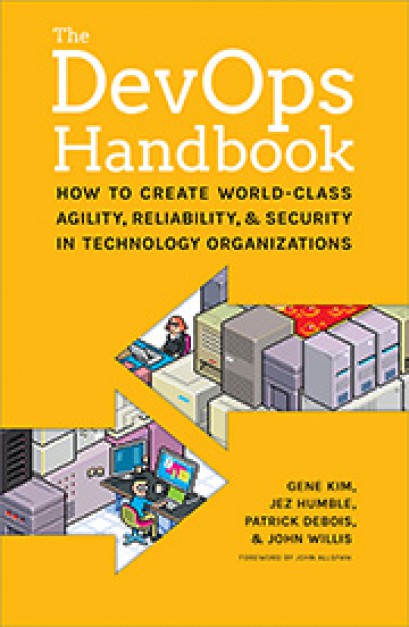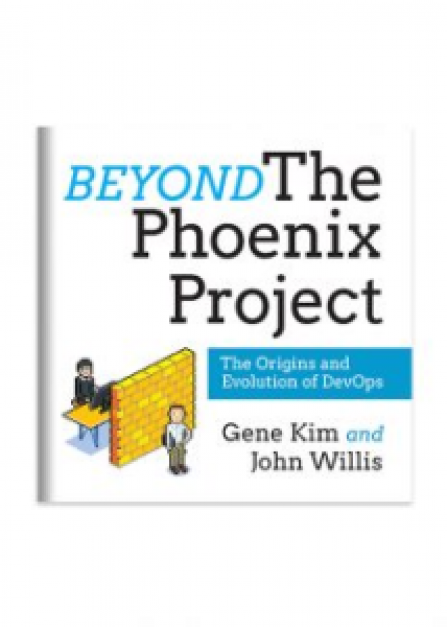 John Willis
Founder
John Willis has worked in the IT management industry for around 40 years. John is co-author of a few bestsellers: 1. "The DevOps Handbook: How to Create World-Class Agility, Reliability, and Security in Technology Organizations." 2. Beyond The Phoenix Project 3. Investments Unlimited (A Novel About DevOps, Security, Audit Compliance, and Thriving in the Digital Age) He was formerly the Founding Member of the Global Transformation Officer at Red Hat and the Director of Ecosystem Development at Docker. Prior to Docker Willis was the VP of Solutions for Socketplane (sold to Docker) and Enstratius (sold to Dell). Prior to to Socketplane and Enstratius Willis was the VP of Training & Services at Opscode where he formalized the training, evangelism, and professional services functions at the firm. Willis also founded Gulf Breeze Software, an award-winning IBM business partner which specializes in deploying Tivoli technology for the enterprise.Willis has authored six IBM Redbooks for IBM on enterprise systems management and was the founder and chief architect at Chain Bridge Systems.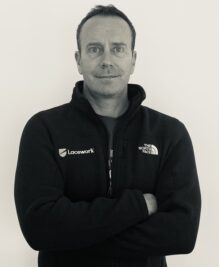 Anthony Rees
Regional Security Solutions Engineer
Anthony Rees (Reesy) is a Regional Security Solutions Engineer at Lacework based in Australia. He is a seasoned professional in the DevOps, SRE and app dev space, with previous roles in Splunk, Chef Software, and Hewlett Packard Enterprise. Reesy is an active open source community member, #HugOps practitioner and a sought-out contributor to many projects on GitHub. He is a regular public speaker when Covid permits and recognised as a Cloud Global Power Influencer. Follow him on Twitter @anthonyrees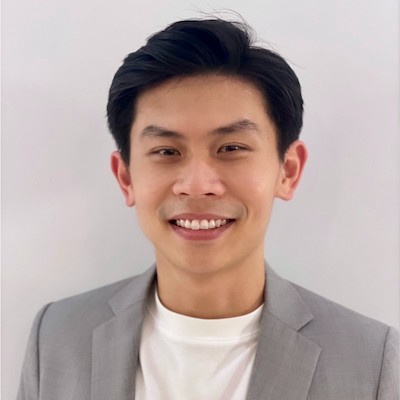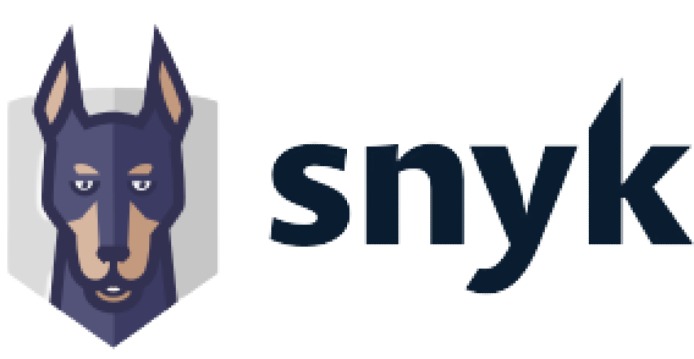 JJ Ng
Solutions Engineer, APJ
JJ is a solutions engineer at Snyk, covering the APJ region. He works with organisations to secure their cloud native applications, enabling DevSecOps. Prior to Snyk, he was with companies such as VMware and Red Hat, where he built scalable solutions across ASEAN, with his expertise in the cloud native space. During his free time, he writes blogs and builds technical contents to share with the community.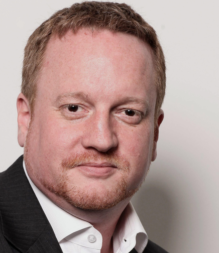 Peter Lees
Head of Solutions and Innovation, Asia-Pacific
Peter Lees is a technology leader with extensive experience in open source, IT infrastructure, cloud computing and internet services. A passionate senior technologist, he has outstanding significant experience in technology and finance with both multi-national IT vendors and customers across Asia-Pacific Regions. Lees currently heads solutions and innovation across Asia Pacific and SUSE, and is the Principal Field Spokesperson across the region. With a Bachelor of Computer Science from the University of Technology, he has the unique ability to explain complex technologies and practices to audiences.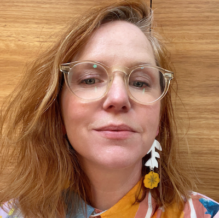 Mel Kaulfuss
Senior Developer Advocate
Mel is a Developer Advocate at Buildkite. She has spent the past decade delivering software, either as Software Engineer, Production Coordinator or Project Manager. She loves fostering developer communities, has organised and emceed numerous RubyConfs in Australia, and most recently launched Buildkite。ッs own developer conference; UnblockConf. When she。ッs not clickity clacking, she。ッs patting dogs, eating strawberries, learning German and watching Nordic Noir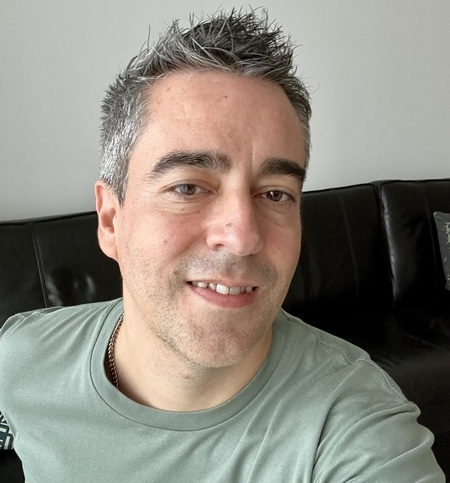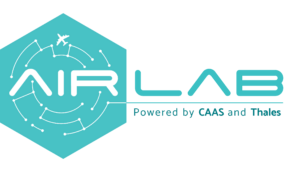 Gabriel Mesquida Masana
Chief Product Owner ATM Twin
With 20+ years of experience in Airspace Mobility Systems, Gabriel is, at the same time, an engineer, economist and digital architect. He has directed several big projects in five different countries and likes to find real-world applications for innovative technologies, and is the Chief Product Owner for the ATM Twin in AIR Lab Singapore (by Thales & CAAS).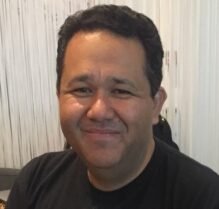 Andreas Koutris
Solutions Architect, Systems Engineering Team Lead
Having a unique blend of technical and customer facing skills, Andreas, is an experienced Solutions Architect with over 25 years experience in both the public and private sector. Andreas is focused on providing advice and solutions to support customers with their modern data protection needs across our customers, Kubernetes, Cloud and On-Premises deployments.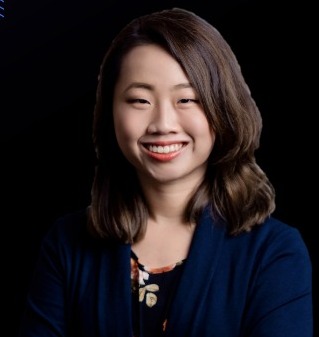 Sheryl-Ann Lee
Solutions Engineer, Enterprise
Sheryl-Ann Lee is currently a Solutions Engineer for Enterprise at HashiCorp and is based out of Singapore covering Enterprise Accounts for Singapore, Indonesia, Vietnam and Malaysia. She entered as a Partner Solutions Engineer in charge of the technical engagement of partners across ASEA, enabling partners to be HashiCorp champions and co-sell HashiCorp's solutions. Prior to HashiCorp, she was a Partner Solutions Engineer at VMware building the Singapore partner ecosystem focusing on creating specific IT solutions designs that combine VMware's offerings and partner's offerings and promoting these back to the partner and VMware sales community. She has also spoken in keynotes during various vForum events in Singapore and Korea.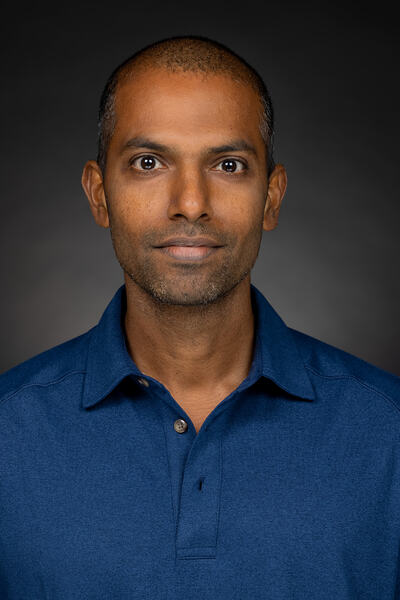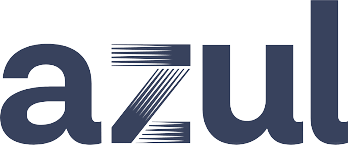 Satheesh Rajaraman
Principal Solutions Engineer
Satheesh is a Technology professional at Azul, a provider of high-performance OpenJDK that helps organisations deliver outcomes at speed and scale, meet SLAs, and reduce infrastructure costs. With over 20 years of experience in technology, Satheesh has helped enterprises to turbo charge business critical applications.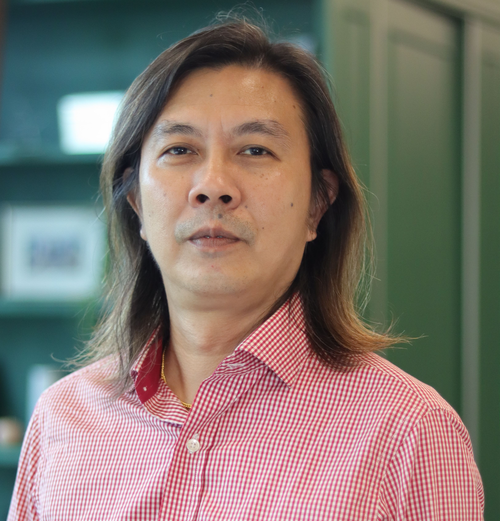 Leslie Wang
Tech Delivery Manager, DevOps Platforms Automations
The curious engineer – I am in Automation Services – DevOps Platforms and is currently focusing on evangelizing and automating the delivery of DevCloud GitLab and DevCloud Desktop and optimizing the SRE in DevOps Platforms products. Prior to joining Automation Services, I have been working in Distributed Computing hosting since 1999. I am a curious technologist with expertise in UNIX Operating Systems (NeXTSTEP, SunOS, Solaris, Linux), Naming Services (Netinfo, DNS, NIS, LDAP, Active Directory), Storage (NAS/SAN), Shell scripts (zsh/ksh/bash), OS Security (SSH/Elevated Access amanagement) – mostly on operational aspect. Since joining DevOps Platforms, I developed the keen interest in empowering developers, DevOps and Site Reliability engineers to unleash their productivity.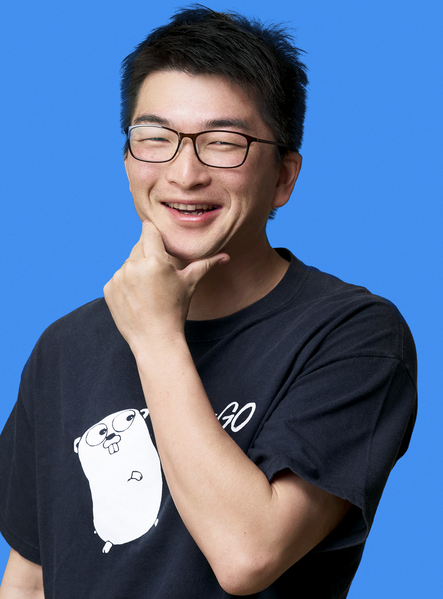 Yoshi Yamaguchi
Senior Developer Relations Engineer
Yoshi Yamaguchi is Senior Developer Relations Engineer at Google Cloud, where he focuses on Observability and SRE; Especially Yoshi is working mainly on Cloud Operations product suite, OpenTelemetry and other Observability related OSS. Yoshi has been leading and supporting developer communities in Japan over 10 years. Previously, Yoshi was in Developer Relations team for many client side technologies, where he drove a lot of launch projects of new products such as YouTube, Chromecast, Android, Google Assistant, et al.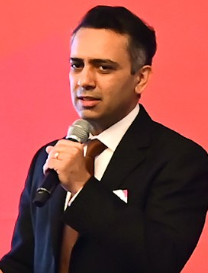 Dhiraj Goklani
Vice President, Observability, APAC
Dhiraj Goklani serves as Vice President, Observability in APAC at Splunk. In his role, he is keenly focused on supporting Splunk's customers in their digital transformation journeys. Prior to Splunk, his career in the past 24 years spans across a variety of roles: Technology Consulting at Cambridge Technology Partners and BearingPoint, Software Engineering and Product Management at startups and Strategic Account Management positions at Vignette and HP Software. Dhiraj's domain experience covers Operational Intelligence & Big Data Analytics for IT Operations & Security, Enterprise IT Management, Enterprise Content & Document Management, Data Warehouses and Marketing Automation/CRM. Dhiraj holds a Masters in Industrial Engineering & Operations Research from Northwestern University, US.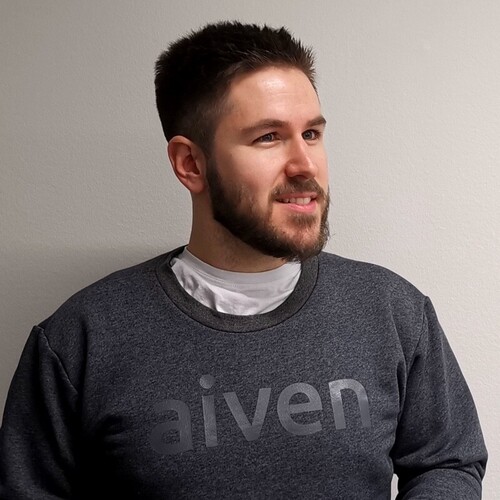 Christopher Gwilliams
Staff Solution Architect
Dr. Christopher Gwilliams is a computer scientist with a special interest in sensors, wearables, open source software and the Internet of Things. He strongly believes and advocates for equality and diversity, particularly in Tech. Dr. Christopher Gwilliams is currently also a board member of Women++, his research focuses on sensor networks, contextual knowledge and routing protocols. Dr. Gwilliams is currently Staff Solution Architect at Aiven. At work, he focuses on designing systems to handle data in transit and at rest; with a focus on Apache Kafka, PostgreSQL, Clickhouse, OpenSearch and other open source technologies. Dr. Gwilliams is a huge proponent of wearable tech, and specialises in Dart (Flutter), Python, Rust and Go.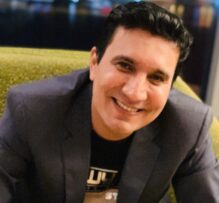 Sandeep Hooda
Senior Vice President , SRE lead
Sandeep leads the SRE team, focusing on learning from incidents and containerization. He is also responsible for various SDLC tools specializing in DevOps engineering. Prior to this, he was managing cloud infrastructure teams where his responsibilities were usually automation, infrastructure architecture, and working closely with solution architects.He is a passionate user of open-source with a strong focus on creating quintessential solutions. He conducts workshops to educate and spread awareness on blameless culture, "from tech incidents to biz decisions." He is a Sci-Fi lover with a keen interest in astronomy, dreams of space exploration, and sailing around the world.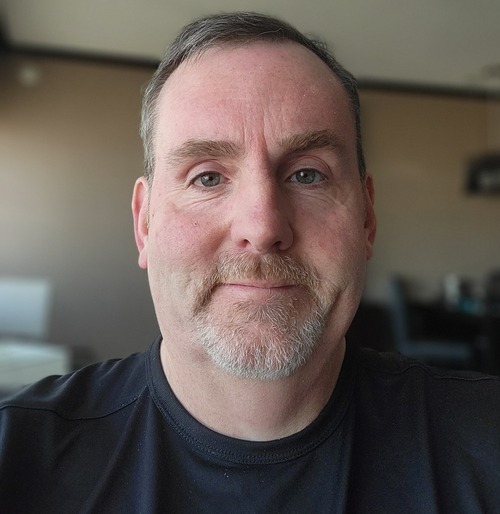 Heath Newburn
Distinguished Field Engineer
Heath Newburn is PagerDuty's Distinguished Field Engineer. He has a long history in technology, coming from the labs at IBM and has been in software development, QA, product management, support, and even satellite operations. In addition to his time as a ServiceNow business partner and account executive at Dynatrace, Heath was the product manager for IBM Tivoli Monitoring, ran the Netcool product management, and was the North America Sales CTO for IBM's Cloud and Smarter Infrastructure. He leverages his experience in AIOps, Automation, ITSM, Observability, DevOps/SRE and other areas to help IT teams produce better business outcomes and get the recognition they deserve.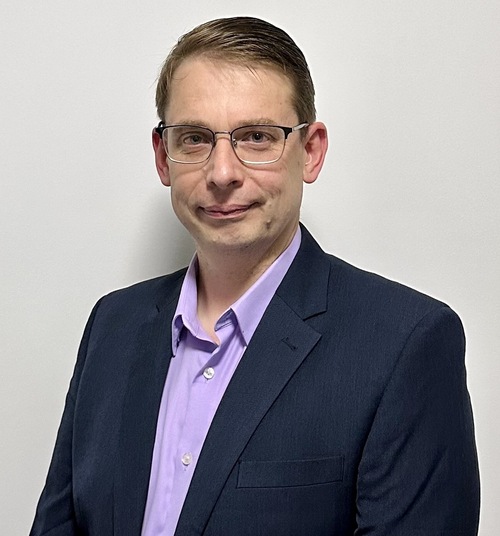 Nils Christian Ujma
Lead Technologist, Cloud Security & DevSecOps (APAC)
Nils is a Lead Technologist "Cloud Security & DevSecOps" with Check Point Software Technologies, based out of Singapore. He has more than 23 years of experience in IT-Security and more than 10 years in securing Cloud Technologies such as Openstack, K8s, Serverless Functions and public Cloud Environments.