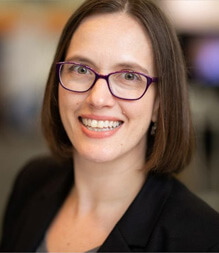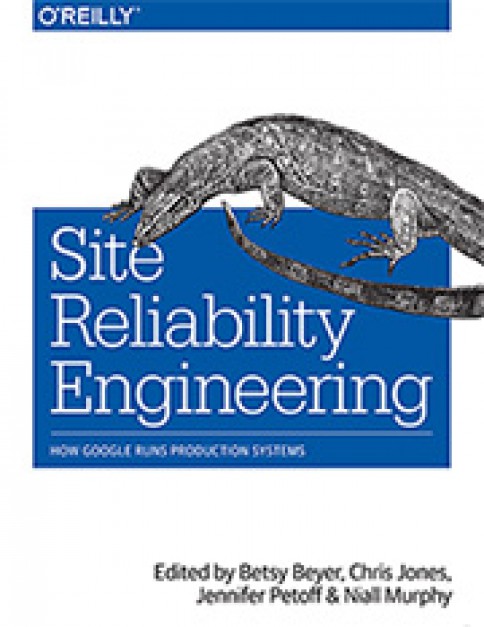 Jennifer Petoff
Senior Program Manager
Jennifer Petoff is a Senior Program Manager for Google's Site Reliability Engineering team based in Dublin, Ireland and is one of the co-editors of the best-selling book, Site Reliability Engineering: How Google Runs Production Systems. Jennifer currently co-leads the global SRE EDU training program at Google.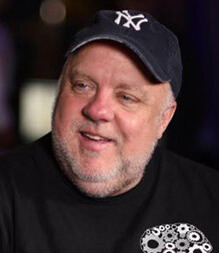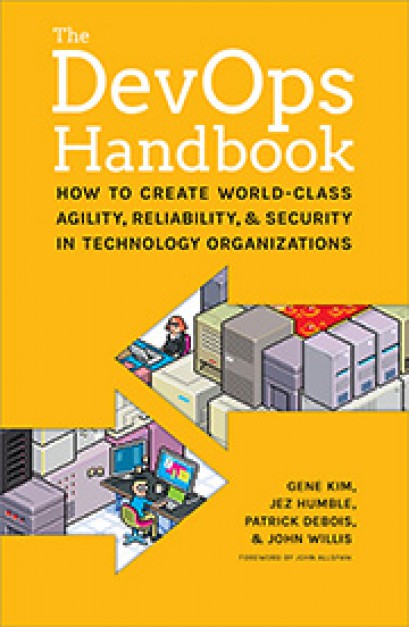 John Willis
Founder
John Willis has worked in the IT management industry for more than 35 years. John is co-author of the bestseller "The DevOps Handbook: How to Create World-Class Agility, Reliability, and Security in Technology Organizations" Currently he is Vice President of DevOps and Digital Practices at SJ Technologies. He was formerly Director of Ecosystem Development at Docker. Prior to Docker Willis was the VP of Solutions for Socketplane (sold to Docker) and Enstratius (sold to Dell). Prior to to Socketplane and Enstratius Willis was the VP of Training & Services at Opscode where he formalized the training, evangelism, and professional services functions at the firm. Willis also founded Gulf Breeze Software, an award winning IBM business partner, which specializes in deploying Tivoli technology for the enterprise. Willis has authored six IBM Redbooks for IBM on enterprise systems management and was the founder and chief architect at Chain Bridge Systems.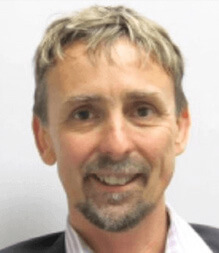 Dave Corlett
Head of Engineering
Dave Corlett is a seasoned executive who is driven by delivering high performance results. Dave has over 25 years of experience consulting across a diverse range of organisations; corporate, public and private sector organizations. He has successfully delivered on complex and significant programmes of work through the creation and management of high performance teams, innovative problem-solving and strong relationship management skills. Dave has repeatably demonstrated leadership ability to take an organisation through change, and lead large scale agile and DevOPs transformations.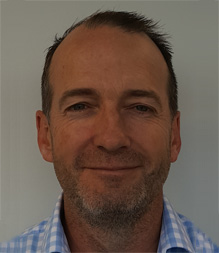 Richard Jarrett
Deputy CIO
Richard Jarrett is Deputy CIO at Westpac New Zealand Ltd. Through a successful and dynamic career spanning 30+ years in the Financial Services sector Richard has had the privilege of leading a diverse and dynamic group of talented leaders and business people in the pursuit of outstanding customer, shareholder, and people focused outcomes. He has also been fortunate to work with smart leaders who have influenced Richard's thinking to broaden his career across a diverse range of businesses with the financial services sector. Richard's experience ranges from senior executive leadership of; - large scale consumer focused distribution business units (Branch / Retail / Small Business) - high touch relationship management (Private Bank and Wealth businesses) - more complex business models (Commercial / AgriBusiness) - Strategy and Customer experience - Human Resources (Talent, Recruitment, Strategy) - Process Re-Engineering - Enterprise Program Management Office - Technology Infrastructure & Operations - Consumer Customer Journeys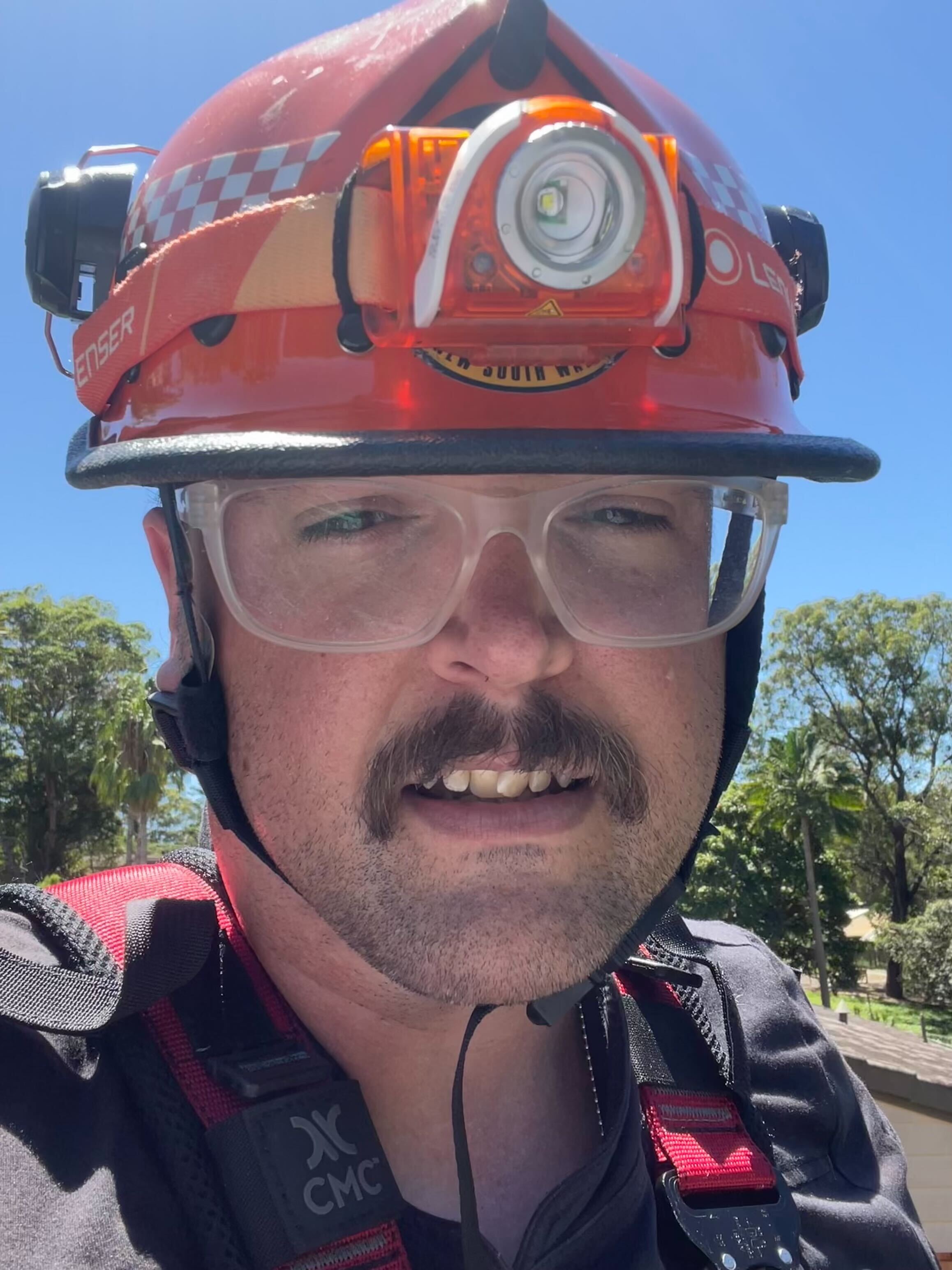 Lindsay Holmwood
Engineering Manager
Lindsay Holmwood is an engineering manager based in Australia. He served as the Head of Technology at the Australian federal government's Digital Transformation Agency, where he was responsible for technology strategy, advice, and delivery. He currently works at Envato leading engineering on Envato Elements. Since bringing DevOps to Australia by running the second ever DevOpsDays conference in 2010, he runs the the longest running DevOps meetup in the world in Sydney. He regularly speaks on technology culture, DevOps, digital transformation, and building high performing teams. He also won third place at the 1996 Sydney Royal Easter Show LEGO building competition.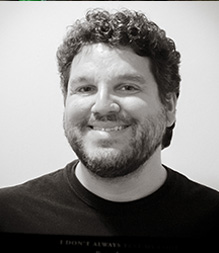 Matty Stratton
DevOps Evangelist
Matty Stratton is a DevOps Evangelist at PagerDuty, where he helps dev and ops teams advance the practice of their craft and become more operationally mature. He collaborates with PagerDuty customers and industry thought leaders in the broader devops community, and back when he drove, his license plate actually said «DevOps». Matty has over 20 years experience in IT operations, ranging from large financial institutions such as JPMorganChase and internet firms, including Apartments.com. He has given presentations at ITSM focused events, ChefConf, DevOpsDays, Interop, PINK, and various local groups within the Chicagoland area. He is the founder and co-host of the popular Arrested DevOps podcast. He lives in San Francisco and has three awesome kids — Henry, Joey, and Sophia. He also has an unhealthy obsession with Doctor Who, Firefly, and Game of Thrones. And whiskey.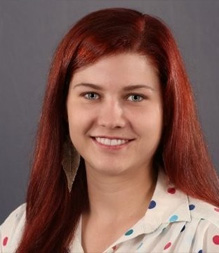 Amy Boyle
Lead Software Engineer
Amy is a senior software engineer at New Relic. She works in distributed systems, stream processing, readable code, and lots of data.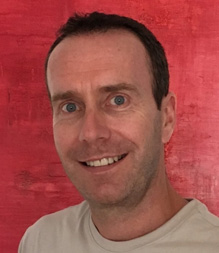 Anthony Rees
APAC Solutions Architect
Anthony is a devops Solutions Architect helping organisations with the journey to continuous automation and is based in Melbourne, Australia with a strong background in agile application development. He has always been an active open source community member and advocate, including OpenStack since the Grizzly days, CloudFoundry from pre-v1.0 and Docker for a few years now. Anthony has a keen interest and vast experience in Continuous Delivery working with many teams around the world to implement Test Driven Development techniques, Feature Toggling best practices, late binding Platform-as-a-Service designs, Build Automation and leveraging DevOPS methodologies on both OpenStack and Public Cloud environments. He is a regular speaker at development conferences and hackathons around the world. You can follow him on Twitter @anthonyrees or watch his previous presentations on YouTube.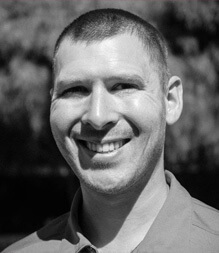 Ken Thompson
Technical Evangelist
Ken is a Technical Evangelist at Microsoft Australia, where he helps Australian ISVs develop and scale their solutions on Microsoft platforms such as Azure and Power BI. Ken has recently returned to Australia from Microsoft HQ in Redmond where he was working as a Senior Product Manager for Microsoft Azure, focussed on DevOps on Azure, Open Source Software, and Azure Resource Manager.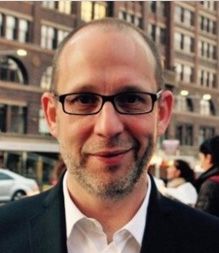 George Putnam
Chief of Product and Platform
George has 18 years of experience in technology and product development. Having worked in a variety of roles in the US and Europe, George settled in New Zealand in 2010 where he leveraged his strong agile delivery background to help found and launch online services platform, Goodnest. Since 2015, George has been working in a variety of capacities at ClearPoint and generally finds himself in the intersection of technology, culture and delivery. George frequently provides consultation and mentorship around Lean Product Definition and Design, Agile Product Delivery and Dev Ops. On his free time, he runs, swims, treks and kayaks around New Zealand and can often be seen at one of Auckland's watering holes, talking shop with his fellow techies.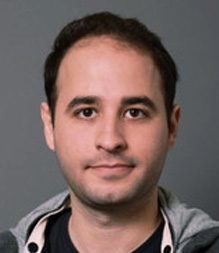 Amir Mohtasebi
Head of Engineering
Amir is the Head of Engineering at Trade Me Jobs managing a team of twenty developers and QAs. He is a technical manager specialising in continuous delivery and microservices architecture. His practice is a combination of building high performing teams and product development methodologies such as design and lean thinking.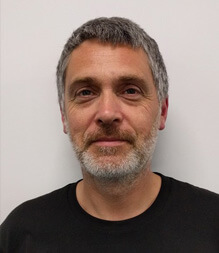 Andrew Nimick
GM of Digital Development
Andrew Nimick is the GM of Digital Development at NZME where his team support a number of products end to end. Andrew comes at software Delivery with influences from the military and product line manufacturing, eduction as well as design. His teams started doing this DevOps thing before it had a name because, «it just made sense». He admits he has some strong views but is always up for a good chat about improvement, opinions are there to be challenged.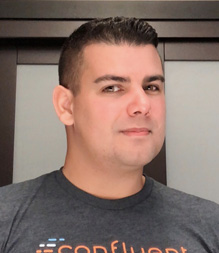 Ricardo Ferreira
Developer Advocate
Ricardo is a Developer Advocate at Confluent, the company founded by the creators of Apache Kafka. He has +21 years of experience working with Software Engineering, where he specialized in different types of Distributed Systems architectures such as Integration, SOA, NoSQL, Messaging, In-Memory Caching, and Cloud Computing.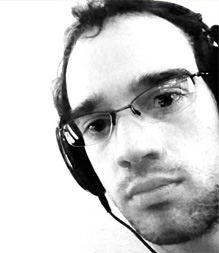 Daniel Sauble
Product Owner
Daniel Sauble is a Product Owner at Sonatype, a security company that specializes in tools that keep bad OSS components out of your applications. He lives in beautiful Portland, Oregon, and enjoys running (ultras), writing (software and blog posts), and learning (data science) in his spare time.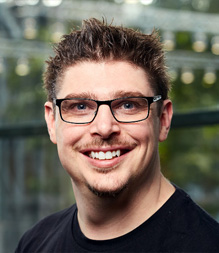 Craig Box
Cloud Native Advocacy Lead
Craig Box leads the Cloud Native advocacy team at Google Cloud. He has worked with customers and communities since the launch of Kubernetes in 2014, and has delivered talks on 6 continents, including a KubeCon keynote. He is the co-host of the Kubernetes Podcast from Google. Craig started his career in systems administration, and has over 15 years of experience in development, deployment, DevOps, consulting, advisory and management roles around the world.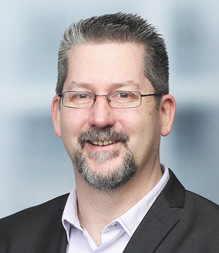 Mike Owen
Domain Chapter Lead of Future Practice & Technology
Mike has more than 17 years working across Software Delivery and Operations based roles within Spark. He has been a core member in the execution of their recent IT transformation programmes. His current role is focused on enabling DevOps practices and tooling across the organisation.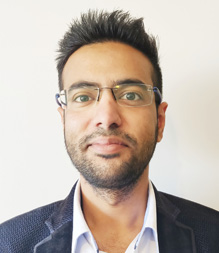 Ankit Gupta
Chapter Lead and Product Owner of DevOps Tooling Team
Ankit Gupta is deeply involved in the designing and implementation of DevOps process, assisting teams across organisation with both its adaption and implementation. His focus has always been to achieve software correctness by coaching development teams on coding practices and developer-driven testing, pushing security practices farther left in the development lifecycle, and automating infrastructure. You can read Ankit's articles on LinkedIn or @www.guide2devops.com