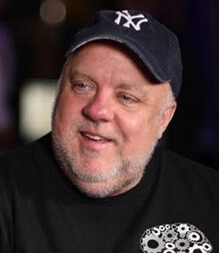 John Willis
Director of Ecosystem Development
John Willis has worked in the IT management industry for more than 35 years. Currently he is an Evangelist at Docker Inc. Prior to Docker Willis was the VP of Solutions for Socketplane (sold to Docker) and Enstratius (sold to Dell). Prior to to Socketplane and Enstratius Willis was the VP of Training & Services at Opscode where he formalized the training, evangelism, and professional services functions at the firm. Willis also founded Gulf Breeze Software, an award winning IBM business partner, which specializes in deploying Tivoli technology for the enterprise. Willis has authored six IBM Redbooks for IBM on enterprise systems management and was the founder and chief architect at Chain Bridge Systems.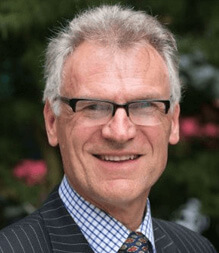 Steve Hodkinson
Director of the Business Technology & Information Management branch
Steve is the department CIO and Director of the Business Technology & Information Management branch - comprising approx 300 staff, an operating budget of $70M and projects budget of around $50M. He was previously the global Chief Analyst for Public Sector for the UK-based research and advisory services firm Ovum. In his 8 years as with Ovum he authored research reports on a range of ICT management issues in the public sector and advised governments across the Asia Pacific and ANZ regions. His personal research agenda was focused on the CIO role, shared services and cloud services as a catalyst for ICT-enabled productivity and service delivery innovation. Prior to joining Ovum he was the Director eGovernment Strategy & Policy and Deputy CIO for the Victorian State government in Melbourne. Steve was responsible for eGovernment and IT strategy across the State Government's departments and agencies for 5 years and led the creation of the first Whole of Victorian Government Office of the CIO - located in the Department of Premier & Cabinet. Prior to this he founded and sold an e-commerce company, movinghome.com.au, and worked in a range of executive and consulting roles in the government and utility sectors in Europe and Australasia. He has a doctorate in Management Studies from the University of Oxford and a first class honours degree from the University of Otago in New Zealand. Specialties: Steve is a strategy professional, with skills in "seeing the wood from the trees" in the technology landscape. He is an excellent communicator who can engage business and IT audiences. He is insightful, and able to "join the dots" in practical and meaningful ways to reveal trends and define practical strategic choices and directions.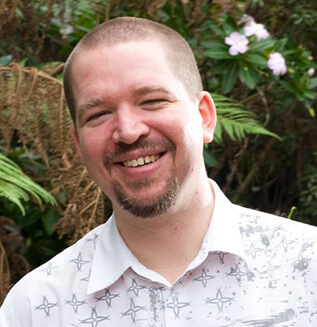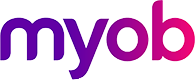 Dan Harper
DevOps Team Leader
Dan strives to help organisations take a "people first" approach in a technical world. Growing a culture where smart, talented people have the space to think creatively and the freedom to make decisions helps companies innovate faster and deliver products that customers love. His 20 year career has included experience in operations, software development, consulting and startups. In recent years Dan has led digital product management at a News Corp publication and consulted for software engineering teams at REA Group. He is currently leading the DevOps capability at MYOB where his group is enabling delivery teams to build reliable, secure software whilst accelerating the path to production.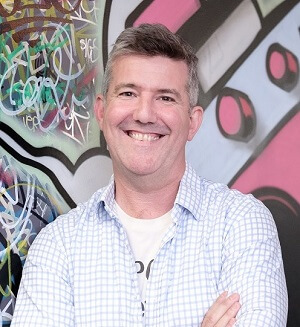 Scott Thomson
Solutions & Innovation
Scott is a combination digital strategy consultant, digital marketer, CTO, technology strategist/evangelist and developer / amateur hack. He works for Google in customer solutions and innovation in the data platforms group across APAC. Prior to this, he worked with Adobe assisting C-level executives across APAC with digital strategy and digital transformation. Scott previously held the role of CTO for Qmecom, an Australian startup focused on personalised video advertising for mobiles, and has worked for major organisations, including Telstra and Sensis, delivering digital marketing and digital products.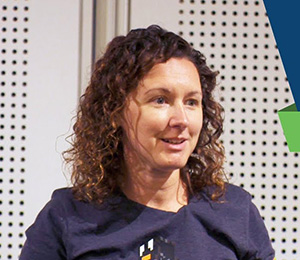 Erika Harris
Data Solution Architect
Erika is a Data Solution Architect at Microsoft and specialises in all things Data in Azure. She has built her career on data and has had the opportunity to work across a number of industries including Finance, Utilities, Mining and Media to name a few. Specialising in data movement, storage and analytics, Erika is loving the fast paced nature of cloud computing and the exciting new horizons it presents for using data in new and interesting ways.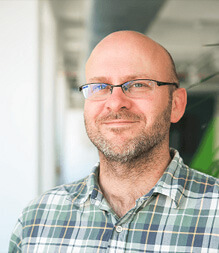 Keith Bawden
Chief Technology Officer
Keith is currently the Chief Technology Officer at Flippa.com, and loving it :-). Previously he has served as a soldier in the Royal Australian Engineers, a CTO for Groupon Japan, a couple of geek roles with Amazon, a CTO of a Tokyo based startup, a teacher at TAFE, and many other geek and non-geek jobs and roles. The role I enjoy most is as a husband, father, and the proud teller of dad jokes. At times Keith is unsure of what Agile and DevOps is all about, but he enjoys trying to figure that out.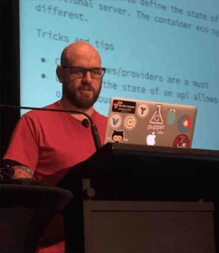 Scott Coulton
Senior Software Engineer
Scott Coulton is a Senior software engineer and Docker captain with 10 years of experience in the managed services and hosting space. He has extensive experience in architecture, and rolling out systems and network solutions for national and multinational companies with a wide variety of technologies, including AWS, Puppet, Docker, Cisco, VMware, Microsoft, and Linux. His design strengths are in cloud computing, automation, and the security space.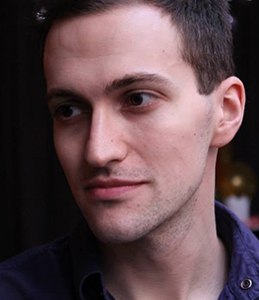 Peter Sbarski
VP of Engineering
Peter Sbarski is VP of Engineering at A Cloud Guru, author of Serverless Architectures on AWS (Manning, 2017), and the head organizer of Serverlessconf, the world's first conference dedicated entirely to serverless architectures and technologies. Peter has had an extensive career working in IT, and has led teams across large enterprise solutions, with a focus on web and AWS cloud technologies. His specialties include backend architecture, microservices, and orchestration of systems. Peter holds a PhD in Computer Science from Monash University and can be followed on Twitter (@sbarski) and GitHub (https://github.com/sbarski).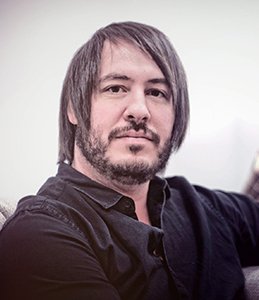 Peter Gatt
CEO and Co-Founder
Pete is a pioneer and evangelist in the DevOps community in Australia and abroad, and is dedicated to automating himself out of a job. Whilst we all often talk about the technology and tooling in the DevOps space, it's important to understand how to mould that into an existing organisation. Working and selling automation to all of the major banks, insurers, telco's and too many SME companies, Pete has extensive experience in delivering DevOps practices and software to teams small and large. Pete is the CEO and Co-Founder of Vibrato, a consultancy established to deliver the same expertise he has developed over the last 15 years to all of his customers. He is a passionate believer of DevOps being about the people and not the tooling or software used within a company. Gatty is excited to share all of his knowledge with anyone willing to listen, having built several products, delivered them to market, helped companies do the like and mature many of the IT practises alive today in Enterprise companies.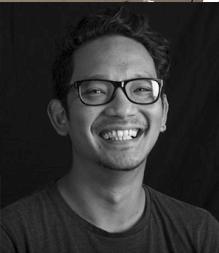 John Contad
Senior Systems Engineer
John is an avid Linux user, motorcycle enthusiast, and music nerd.He has worked for <a href="www.realestate.com.au" target="_blank">www.realestate.com.au</a> for about 3 years and runs REA DevOps guild. Before Australia John has exciting international IT experience in Japan, Malaysia, Singapore, and the United States. He is prone to bouts of huge excitement.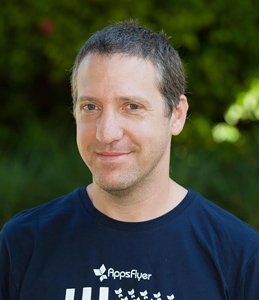 Ariel M Moskovich
Lead DevOps Engineer
Ariel is a dedicated Operations Engineer with more than 15 years of experience in high scale and live production environments. He is currently the Lead DevOps at AppsFlyer, the world's leading mobile attribution & marketing analytics platform. At AppsFlyer, Ariel has built a team that is running high scale multi cloud operations, which serve over 12 billion events per day. Previously, he worked as a Senior Operation Engineer at the most challenging environments of Outbrain and Orbitz. Ariel is married to a wonderful wife, and a survival of three demanding yet sweet kids.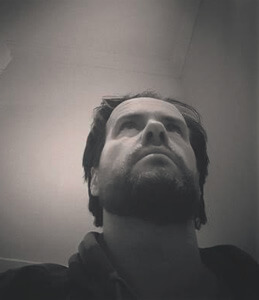 Andrew Hatch
DevOps Manager
Currently the DevOps Manager at Seek, overseeing a team of 12 people whose functions range from being embedded in Product Delivery Streams to drive better DevOps practices in development and testing, performing Level 1 support duties, managing our rapidly growing usage of AWS and assist in the delivery of projects aimed at improving Seeks platforms and services. My focus for the last few years has been on helping Seek embrace organizational change through migration to AWS and evolving into the rapid delivery environment it is now. Prior to Seek I worked as a consultant for a number of years delivering small through to large scale IT solutions in a number of roles spanning across Architecture, Development, Testing, IM and DevOps - both in Australia and India. Since 2009 I gravitated more and more into DevOps focused roles due to a growing frustration with long feedback loops arising from dealing with archaic, inefficient, release management processes. Through pushing DevOps practices and promoting the uptake in cloud platforms, while also changing traditional work and organisation practices, enabled me to deliver better IT solutions. I have a real passion for working in dynamic, innovative and challenging environments, vigourously challenging the status quo and building high-performing teams of talented and unique people. Plus I still enjoy getting his hands dirty with code.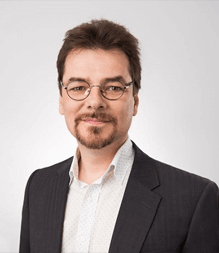 Stas Filshtinskiy
Threat Intelligence Director
Stas is Threat Intelligence Director at Cyber Security Hub. he has been in Information Security for more than 20 years. Stas is a CISSP and IRAP assessor, with professional interests in security architecture, threat intelligence, and application security. He graduated with an Applied Mathematics degree from the Kharkov National University in the Ukraine, where he worked for several years as a software engineer.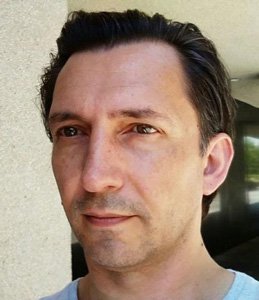 Branko Juric
Co-founder
Branko studied computer science and has 20 years of experience working as a developer and automation engineer with corporate businesses in Melbourne. By day he has primarily worked with Java but by night he prefers working with Scala and enjoys learning different programming paradigms, studying computation, and researching programming history.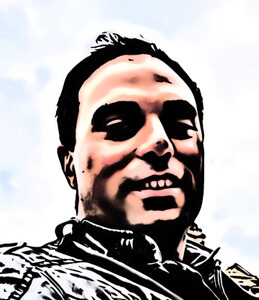 Arya Vaziri
Co-founder
Arya is the co-founder of Salted Signal, the Melbourne-based secure cloud automation and compliance company. As a DevOps engineer, he lives and breathes Linux, Puppet and AWS, and he spends his time solving complex automation, security and compliance problems using open source technologies. As an auditor and IRAP assessor, he likes helping teams work with business stakeholders to achieve better security outcomes. He's worked for a diverse range of well-known organisations, including AusPost, IBM, Telstra, NAB, AGL, AEC and AusRegistry. His certifications include CISSP, CISA, ISO27001 Lead Auditor, Puppet and ScrumMaster.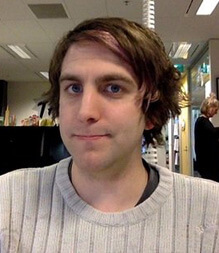 John Murphy
DevOps Engineer
John is a true technical polyglot having tried has hands at everything from network engineering to server and storage management to cloud infrastructure and even found time to do some dabbling in software development. He currently works for www.redbubble.com as where he evangelises good operational practices and techniques for improving code delivery.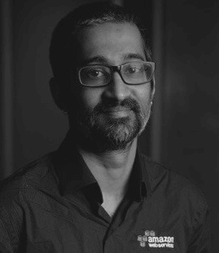 Shiva Naraynaswamy
Development Team Lead
Shiva has donned various masks at AWS, Accenture, Infosys etc, and his best job title had been a Trip Designer for an adventure travel company called Getoffurass. Shiva dabbles in geekery of various forms but can have plausible business conversations if the occasion demands it. He is passionate about allowing technology to do what it does best, repeatable mundane tasks at speed and scale, thus freeing up people for more creative pursuits that cannot be automated or scaled.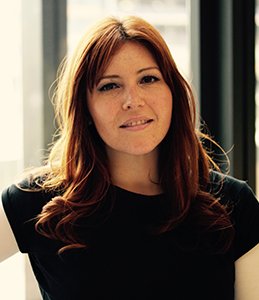 Carina Parisella
Senior Manager Innovation, Digital Banking
Carina is a Senior Engagement Partner and Communications pro with over 15 years' experience in the industry. Her focus at ANZ is to help shape and deliver ANZ's digital partner ecosystem, comprised of universities, strategic vendors, startups and not for profit organisations to deliver value for customers and the community through collaboration. She is passionate about social impact, innovation and the future of work, supporting a number of strategic programs including her role as a SheStarts Advisor, Robogals Partner and Social Ambassador for the Thankyou Group. She holds a bachelor's degree in Communication and Television Production, graduating with an RMIT award for Best Academic Performance in Media Studies. A relentless optimist and true business creative, Carina moonlights as a singer, producer, pop-culture geek and mother of 6 year old son Luca.