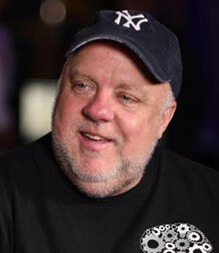 JOHN WILLIS
Founder
John Willis has worked in the IT management industry for around 40 years. John is co-author of a few bestsellers: 1. "The DevOps Handbook: How to Create World-Class Agility, Reliability, and Security in Technology Organizations." 2. Beyond The Phoenix Project 3. Investments Unlimited (A Novel About DevOps, Security, Audit Compliance, and Thriving in the Digital Age) He was formerly the Founding Member of the Global Transformation Officer at Red Hat and the Director of Ecosystem Development at Docker. Prior to Docker Willis was the VP of Solutions for Socketplane (sold to Docker) and Enstratius (sold to Dell). Prior to to Socketplane and Enstratius Willis was the VP of Training & Services at Opscode where he formalized the training, evangelism, and professional services functions at the firm. Willis also founded Gulf Breeze Software, an award-winning IBM business partner which specializes in deploying Tivoli technology for the enterprise.Willis has authored six IBM Redbooks for IBM on enterprise systems management and was the founder and chief architect at Chain Bridge Systems.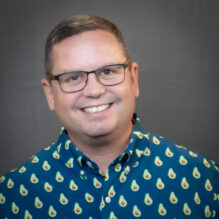 Nathen Harvey
Developer Advocate
Nathen Harvey, Developer Advocate at Google, has built a career on helping teams realize their potential while aligning technology to business outcomes. Nathen has had the privilege of working with some of the best teams and open source communities, helping them apply the principles and practices of DevOps and SRE. He is part of the Google Cloud DORA research team and a co-author of the Accelerate State of DevOps Report. Nathen was an editor for 97 Things Every Cloud Engineer Should Know, published by O'Reilly in 2020.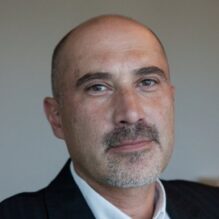 Jaco Saunderson
Head of Engineering
Jaco's background spans over 20 years across industries including Telco, Utilities, Banking, Financial Services, Consulting, Government, and clients across New Zealand, Australia, Asia and the United States. He is an experienced leader in Software Engineering with a strong background in building and operating successful Technology Businesses, Teams and Products, Technology Architecture & Strategy, Technology Delivery and Lifecycle Management, People Management, Consulting, and Partnerships. He has extensive experience in Software Engineering, both as practitioner and leader of teams of 100+ across geographies, working directly with C-level and other stakeholders (including partners and multi-vendor scenarios), LOB and Product Teams, and leading full lifecycle application and product development across existing and new systems and solutions. He is passionate about creating value based on the innovative use of technology, specifically around software engineering. He enjoys operating in the space where business and technology merge and the opportunities to improve the creation of more value through innovative approaches.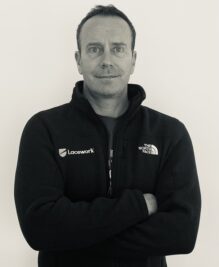 Anthony Rees
Regional Security Solutions Engineer
Anthony Rees (Reesy) is a Regional Security Solutions Engineer at Lacework based in Australia. He is a seasoned professional in the DevOps, SRE and app dev space, with previous roles in Splunk, Chef Software, and Hewlett Packard Enterprise. Reesy is an active open source community member, #HugOps practitioner and a sought-out contributor to many projects on GitHub. He is a regular public speaker when Covid permits and recognised as a Cloud Global Power Influencer. Follow him on Twitter @anthonyrees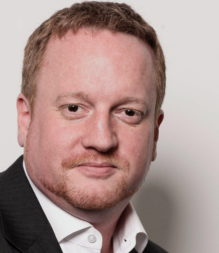 Peter Lees
Head of Solutions and Innovation, Asia-Pacific
Peter Lees is a technology leader with extensive experience in open source, IT infrastructure, cloud computing and internet services. A passionate senior technologist, he has outstanding significant experience in technology and finance with both multi-national IT vendors and customers across Asia-Pacific Regions. Lees currently heads solutions and innovation across Asia Pacific and SUSE, and is the Principal Field Spokesperson across the region. With a Bachelor of Computer Science from the University of Technology, he has the unique ability to explain complex technologies and practices to audiences.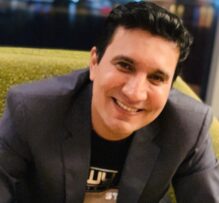 Sandeep Hooda
Senior Vice President , SRE lead
Sandeep leads the SRE team, focusing on learning from incidents and containerization. He is also responsible for various SDLC tools specializing in DevOps engineering. Prior to this, he was managing cloud infrastructure teams where his responsibilities were usually automation, infrastructure architecture, and working closely with solution architects.He is a passionate user of open-source with a strong focus on creating quintessential solutions. He conducts workshops to educate and spread awareness on blameless culture, "from tech incidents to biz decisions." He is a Sci-Fi lover with a keen interest in astronomy, dreams of space exploration, and sailing around the world.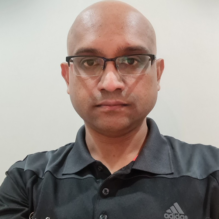 Sanvy Sabapathee
Solutions Engineer
Working in fast data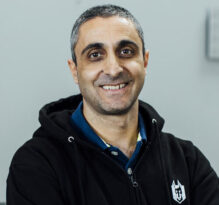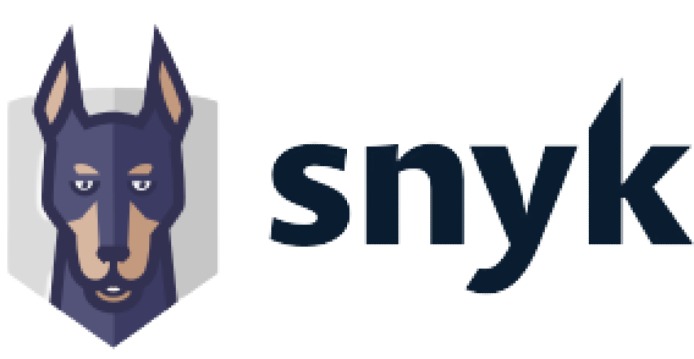 Pas Apicella
Principal Solutions Engineer
Pas Apicella is a Principal Engineer APAC at Snyk, working on the Snyk Platform to ensure customers secure their cloud native applications from source to cloud and in turn mitigate the risk to the business. He has extensive experience in open source software, distributed systems and modern cloud native development. He graduated from RMIT with a Bachelor of Computer Science and since then has worked for companies such as Snyk, Elastic, Pivotal, VMware, Oracle and IBM in various roles over 20+ years.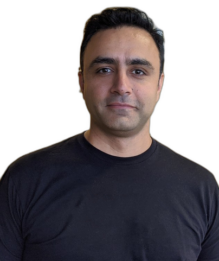 Ashish Kumar
Director Field Engineering
Ashish has spent a large part of the decade building APIs driven architectures and products across telcos and recently at Google. These days, being part of the field engineering team at solo.io, Ashish focuses on creating application networking fabric that brings together APIs, service mesh, Istio and Cilium.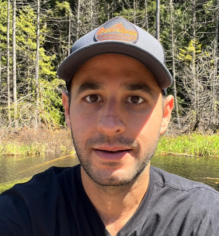 Amir Mohtasebi
Head of Engineering
Amir is the Head of Engineering in the Central Technology team at Trade Me. In his role, he works with a group of engineers to build platforms and services to improve the Developer Experience across the company.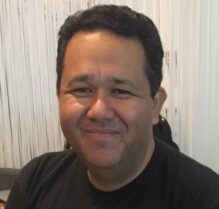 Andreas Koutris
Solutions Architect, Systems Engineering Team Lead
Having a unique blend of technical and customer facing skills, Andreas, is an experienced Solutions Architect with over 25 years' experience in both the public and private sector. Andreas is focused on providing advice and solutions to support customers with their modern data protection needs across our customers, Kubernetes, Cloud and On-Premises deployments.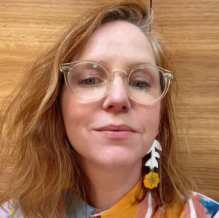 Mel Kaulfuss
Senior Developer Advocate
Mel is a Developer Advocate at Buildkite. She has spent the past decade delivering software, either as Software Engineer, Production Coordinator or Project Manager. She loves fostering developer communities, has organised and emceed numerous RubyConfs in Australia, and most recently launched Buildkite's own developer conference; UnblockConf. When she's not clickity clacking, she's patting dogs, eating strawberries, learning German and watching Nordic Noir.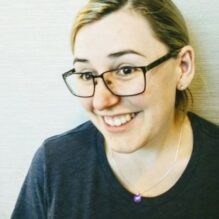 Katie McLaughlin
Senior Developer Relations Engineer
Katie McLaughlin (@glasnt, she/they) is a Senior Developer Relations Engineer at Google Cloud, focusing on improving the experience for serverless developers, specializing in Python. They are a global core organizer for DevOpsDays, a contributing author to "97 Things Every Cloud Engineer Should Know", and was awarded the O'Reilly Open Source Award in 2017. When they're not changing the world, they enjoy cooking, making tapestries, and seeing just how well various application stacks handle emoji.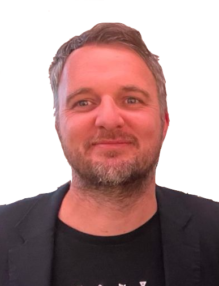 Shaun Stuart
Senior Solutions Engineer
Shaun Stuart is a Senior Solutions Engineer at HashiCorp and is based in Auckland. He has more than a decade of experience working with large enterprises in ANZ and helping them improve efficiency, as well as reduce risks in their Cloud & DevOps journey.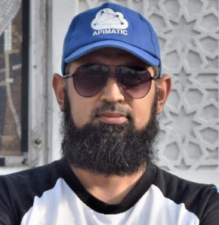 Adeel Ali
CEO
Adeel Ali is the founding CEO of APIMatic.io which is a Developer Experience Platform for APIs. His PhD research experience at the University of Auckland helped him to think about innovative yet practical solutions for emerging tech industries. He is constantly driven by the desire to do things better, whether that be making APIs easy to consume, or running a business. Besides APIMatic, Adeel loves reading, travelling and playing Cricket.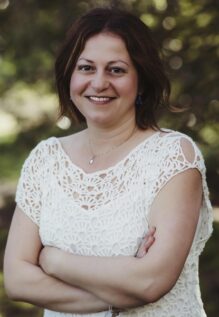 Tali Friedman
Manager Solutions Engineering
Tali is a Solutions Engineering Manager at LaunchDarkly where she helps customers deliver code continuously and ship releases faster. She's had a long career in tech working in testing, software delivery, performance tuning, monitoring and solution architecture at orgs like Mercury, HP and Elastic. She loves the outdoors and usually can be found reading a book under a tree.