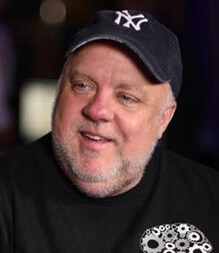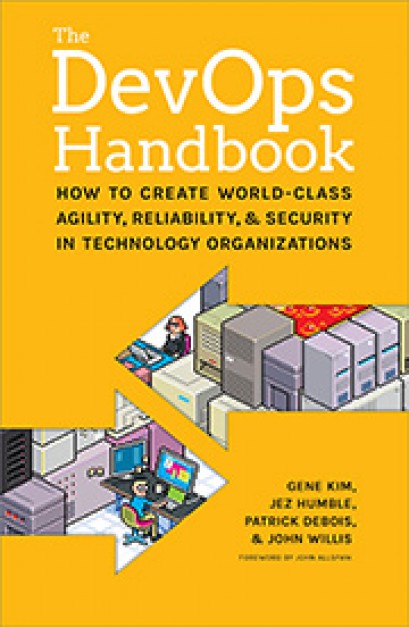 John Willis
Founder
John Willis has worked in the IT management industry for more than 35 years. John is co-author of the bestseller "The DevOps Handbook: How to Create World-Class Agility, Reliability, and Security in Technology Organizations" Currently he is Vice President of DevOps and Digital Practices at SJ Technologies. He was formerly Director of Ecosystem Development at Docker. Prior to Docker Willis was the VP of Solutions for Socketplane (sold to Docker) and Enstratius (sold to Dell). Prior to to Socketplane and Enstratius Willis was the VP of Training & Services at Opscode where he formalized the training, evangelism, and professional services functions at the firm. Willis also founded Gulf Breeze Software, an award winning IBM business partner, which specializes in deploying Tivoli technology for the enterprise. Willis has authored six IBM Redbooks for IBM on enterprise systems management and was the founder and chief architect at Chain Bridge Systems.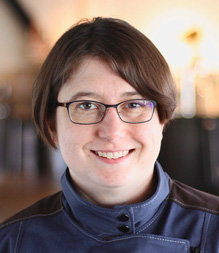 Nell Shamrell-Harrington
Principal Software Development
Nell Shamrell-Harrington is a Principal Software Development Engineer and Community Engineering Lead at Chef. Additionally, she is a member of the Board of Directors of Operation Code, a non-profit dedicated to teaching military veterans software engineering skills. She specializes in Open Source, Chef, Ruby, Rails, Rust, Regular Expressions, and Test Driven Development and has traveled the world speaking on these topics. Prior to entering the world of software development, she studied and worked in the field of theatre. The world of theatre prepared her well for the dynamic world of creating software applications. In both, she strives to create a cohesive and extraordinary experience.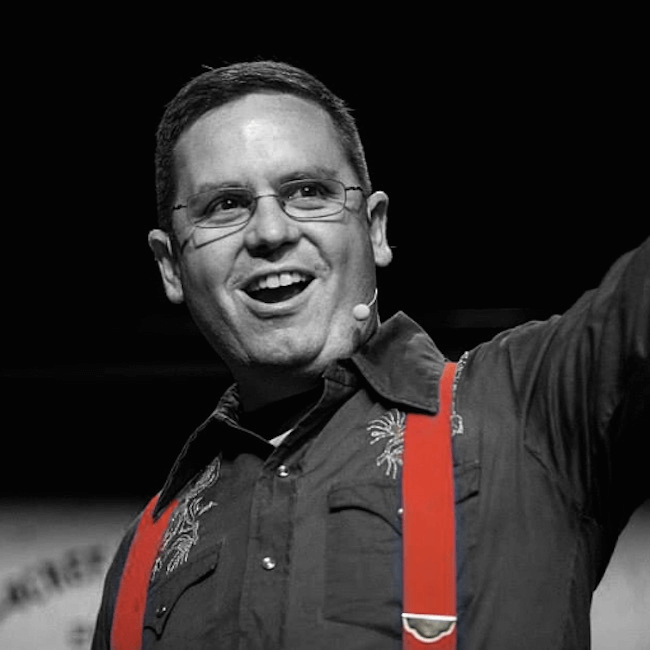 Nathen Harvey
Developer Advocate
Nathen (@nathenharvey) has been active in the DevOps community for almost a decade, putting the practices of DevOps to work and helping others learn and implement those practices. As a Developer Advocate at Google, he helps the community understand and apply DevOps and SRE principles and practices in the cloud to drive business outcomes. Prior to joining Google, Nathen led the Chef community whom he helped adopt continuous automation to build, deploy, and manage applications in fast, secure ways. He also has a background in running operations and infrastructure for a diverse range of web applications. Nathen is a co-host of the Food Fight Show, a podcast about Chef and DevOps.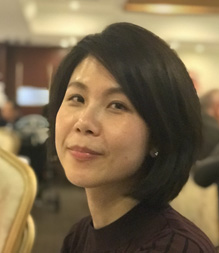 Annie Lin
Application Platform Architect
She leads VMware's application platform engineering across the Asia Pacific region. Organiser of SRE meetup in Sydney. Annie's entrepreneurial and innovative talents emerged early on in her career. While studying Software Engineering at UNSW, she started her career by helping a recruitment company to design and build a smart candidate filter system that improved recruiters' productivity in shortlisting the most relevant candidates. Eschewing more traditional career paths after graduation, she joined a start-up that developed shopping-centre management systems for real estate heavyweights like AMP Capital and Savill. In her subsequent role at IBM, Annie published more than 70 technical papers internally. She later moved into presales engineering where she championed 5 product acquisitions within IBM, Intrapreneurs in security, agile, testing, DevOps, private & public cloud. After 11 years at Big Blue, equipped with deep domain knowledge and industry expertise, had worked on many large scale devOps deployment and transformation across ANZ. Annie, returned to the start-up ecosystem, leading an enterprise DevOps consultancy to gain as its client Australia's largest bank. She Speaks both English and Mandarin and is based in Sydney Australia. LinkedIn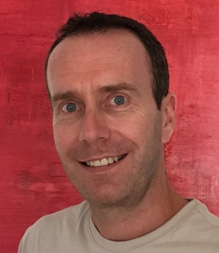 Anthony Rees
APAC Solutions Architect
Anthony is a devops Solutions Architect helping organisations with the journey to continuous automation and is based in Melbourne, Australia with a strong background in agile application development. He has always been an active open source community member and advocate, including OpenStack since the Grizzly days, CloudFoundry from pre-v1.0 and Docker for a few years now. Anthony has a keen interest and vast experience in Continuous Delivery working with many teams around the world to implement Test Driven Development techniques, Feature Toggling best practices, late binding Platform-as-a-Service designs, Build Automation and leveraging DevOPS methodologies on both OpenStack and Public Cloud environments. He is a regular speaker at development conferences and hackathons around the world. You can follow him on Twitter @anthonyrees or watch his previous presentations on YouTube.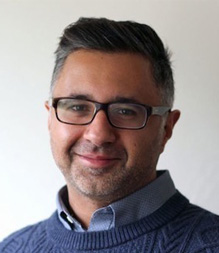 Mark Angrish
Tech Area Lead
After leading the Engineering on the new ANZ app (which was recently number one in the app store!), Mark is now the manager of the Engineering Acceleration Tribe at ANZ, responsible for transforming the speed at which the bank delivers secure and quality software, at scale. From algorithmic trading in London to hacking on startups in San Francisco; he now finds himself back in his home town Melbourne trying to rethink big banking.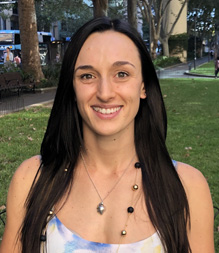 Carmel Hinks
Software Engineer
Carmel Hinks is a Sydney-based software engineer who joined Atlassian in 2015. She received her B.Sc degree in software engineering from Curtin University (Perth, Australia), where she also spent several years teaching students about application and database design. Since realizing her passion for systems architecture, Carmel has specialized in the development and maintenance of highly critical platform services.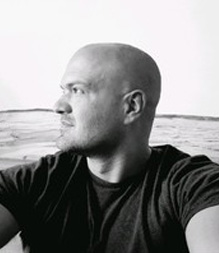 Brandon Grenier
Senior Cloud Architect
He is five time startup founder, multi award-winning software architect and Artificial Intelligence & Machine Learning author. Security, risk and compliance innovator in the banking and financial services industries.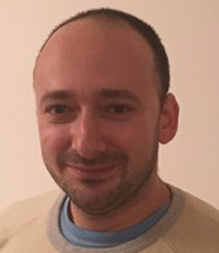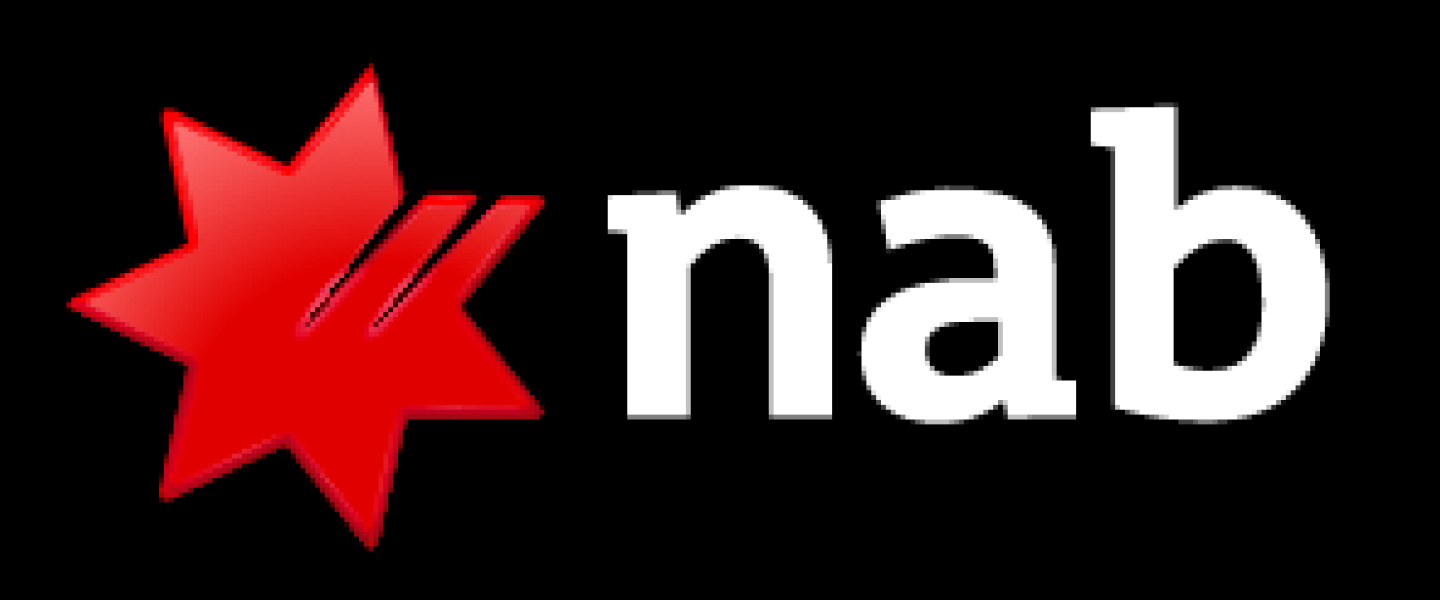 Yuri Belenky
Head of technology for Application
Yuri has started his career as a software developer, worked in Microsoft R&D and after that as a Cloud Architect with Microsoft Consulting Services. Before joining NAB as Head of technology for Application and Cloud Platform (ACP) Yuri was running Digital Security Platform for HSBC UK. Yuri has vast experience in software development, solution architecture and team leadership. With all that he is staying hands-on with the technology.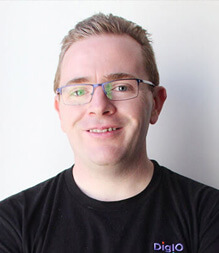 Peter Hall
Principal Engineer
Peter has been working in the systems engineering space for over 15 years now. He has worked in many different industries and environments in that time, from large financial enterprises to an online start-up. In recent years he built and lead a delivery engineering team at realestate.com.au. Peter now principal engineer — platform engineering for DigIO in Melbourne, helping some of Australia's largest organisations deliver IT products and services to their customers with greater speed and reliability.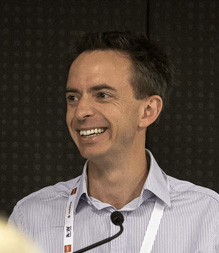 Chris Harwood
Executive Director
Chris is a technology and business leader with over 20 years experience in commercial and not-for-profit organisations. At Lifeline, he works with the service design, training, digital, and insights teams which ensure Lifeline operates safe and reliable services for any Australian in need. Over the years, he has lead software and services teams across APAC, delivering to health, banking, retail, airline & entertainment industries. He is a passionate believer that your people & culture are the foundation for delivering great results.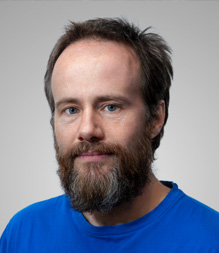 Andrew Hatch
Head of Platform Engineering
With a background of over 20 years spent mostly in IT consulting and offshoring, Andrew arrived at Seek in 2014 with the immediate goal of transforming a traditional operations team (the Platform Engineering team), from using manual and labour-intensive work-practices, into a Software Development team adopting software engineering principles. Through techniques focusing first on automating all-the-things to improve quality and the predictability of work processes, to building infrastructure and operational solutions using API-first methodologies, he enabled the team to push operational and support knowledge and practices outwards to where they were actually needed. This had the effect of shortening feedback loops to where «work-is-done» for the teams' original stakeholders, and also reduced the burden of unplanned work on the Platform Engineering team at the same time. This practice of decentralisation of siloed work functions had the added advantage of freeing the team to focus on helping build common and shared services for Product and Technology teams to more easily adopt new technologies, gain greater speed-to-market capabilities for the business and ultimately enable Seek to move out of the data centre and into the cloud. Day-to-day Andrew still manages the team of 12 Platform Engineers and remains constantly focused on helping them stay successful and engaged as the organisation continues to progress forward. His current role focuses increasingly more on enabling the Technology arm of the business establish new practices around improving the reliability of our sites and systems through continually supporting cross-team collaboration initiatives and better integration of our overseas businesses into our technology ecosystem. Andrew has always had a real passion for working in dynamic, innovative and challenging environments, building high-performing teams of talented and unique people, while still getting his hands dirty with code and infrastructure. A life-long inhabitant of the Mornington Peninsula region of Victoria, Australia, Andrew loves spending time with his wife and two kids, surfing waves down the coast and fiddling with old Datsun 510 cars on the weekends.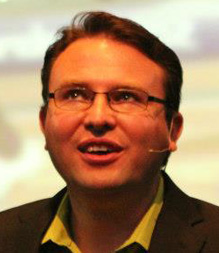 Grant Simonds
UX and Software Dev manager
Grant founded and ran a startup producing live video streaming software for 8 years before a major customer was sued by his current employer. Currently working as UX and Software Dev manager and Agile Coach at Telstra.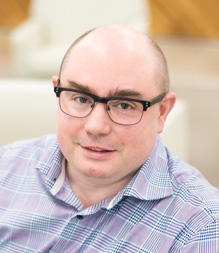 Justin Gould
Head of Product Engineering Practice
A natural relationship builder, teacher, and story-teller who influences making the workplace fun and engaging while delivering great business outcomes through the power of communication and development of others. Attuned to working with progressive organizations, a natural cultural ambassador who works to drive up engagement and productivity by developing others. Justin has worked in a number of different markets from an IT perspective. Starting with Transport Logistics, then a Telecommunications company, then Insurance. After this, he was involved with a Process Engineering company and then to the world of Online Jobs advertising. Justin has learned his trade and has found a passion for performance testing and problem-solving. His goal is to learn something new every day.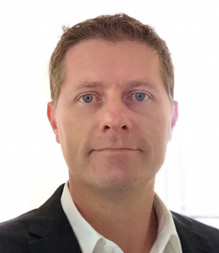 Michael Cracroft
Chief Security and Technology Officer
Michael Cracroft is CSTO for Service NSW and provides technical strategy and cyber risk management across a diverse and rapidly evolving product-based organisation. Service NSW aim is to deliver world-class customer experience through high quality, products and services that make the government easy. Michael is passionate about Agile, DevOps and Cyber Security and believes that speed to deliver great services to market is founded upon a commitment to quality, ownership and collaboration.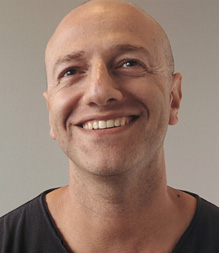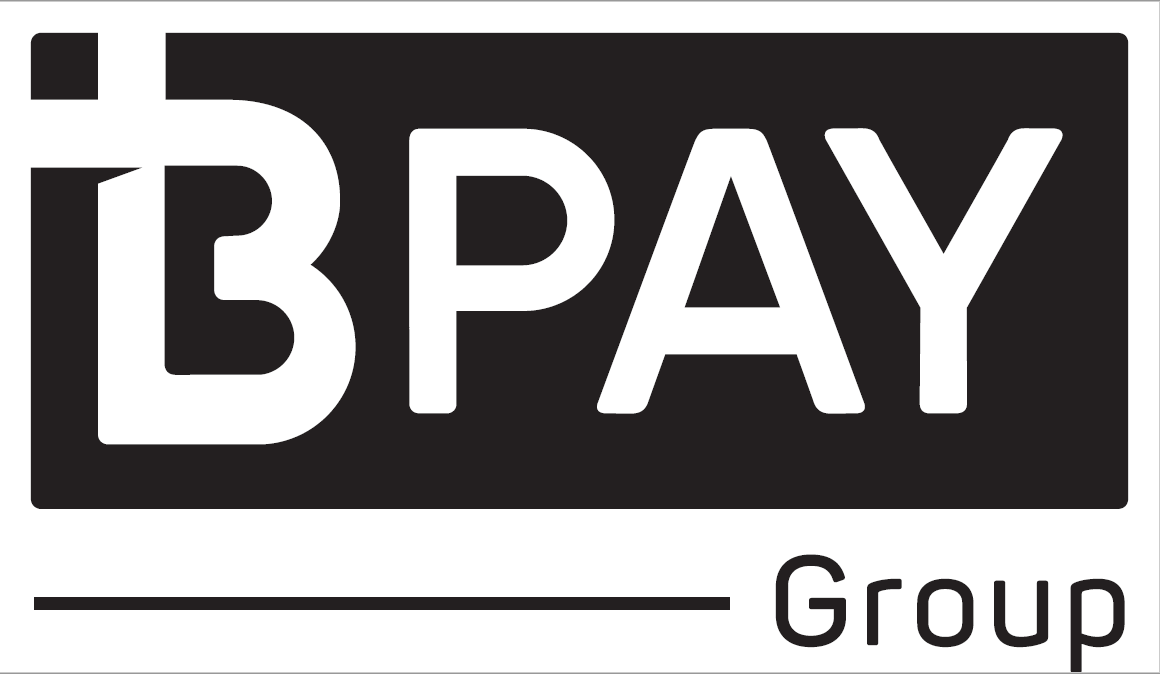 Oshri Zvi
Senior Engineering Manager
Oshri Zvi is a software engineering and agile practices senior leader with over 20 years experience in the IT industry. His work experience and delivery track record is split between US's silicon valley, Tel-Aviv famous start-up hub, and Australia's lucrative financial IT services. Oshri's specialties are people leadership, product development, agile development methodologies, APIs, distributed systems & application architecture, data warehousing & business analytics. Currently, leading inspired cross-functional, product-focused Tribes to deliver high quality and robust products for the BPAY Group on both private and public clouds. As the senior engineering manager, Oshri creates the environment for engineering teams to succeed, develop and grow.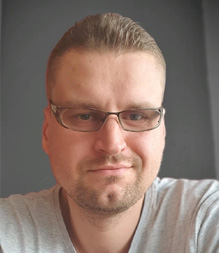 Egor Cole
Principal Consultant
Egor is a well-known DevOps expert in end-to- end Continuous Automation in complex technical solutions and initiatives. Originating from the heart of Russia he understands IT industry from the ground up and has been involved in multiple initiatives for some of Australia's top tier companies like Macquarie Bank, Westpac, Cuscal, ING Direct, Woolworths Ltd, Fuji Xerox and Federal Government to name a few. Egor is often recommended as an IT professional who can turn complex processes into simplified IT systems and improve technical teams's performance by example and business operations with a lasting impact. Egor has also helped entrepreneurs, start-ups and NGOs achieve their business goals from IT architecture, software development to project management — he doesn't just have a rare skill to combine technical know-how and business acumen.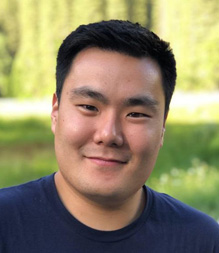 Chris Kim
Field Engineer
Chris Kim is a Rancher Field Engineer responsible for open-source projects such as Submariner and Hobby Farm. With a background in distributed systems operations and a formal education in computer science, Chris has become a «K8s-ologist» and uses Kubernetes in every way possible for every project he is active in. In addition, he is always working with bleeding edge technologies and enjoys attempting to use technology in non-conventional manners to see what is possible.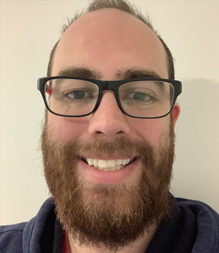 Stuart Campbell
Solution Architect
Stuart Campbell is a Solution Architect based in Melbourne who has worked for NTT\DimensionData since 2010. Through his technical vision, full stack programming skills and excelling as the regional Network Operations Centre, Stuart has been quickly promoted to architect role, and today he is part of an R&D team that developers NTT\Dimension Data Managed Services (MSP) service layer platform architecture. Stuart's most recent achievement of leading the architecture and design of NTT\DimensionData Services Portal 'Manage Centre' - YouTube.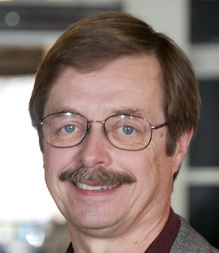 Dave McAllister
Community Manager and Evangelist
As Scalyr's strategic technologist, Dave works with DevOps and developers and architects to promote the advantages of modern microservices architectures and orchestration to solve large-scale distributed systems challenges, especially for today's fast-moving cycles. Dave has been a champion for open systems and open source from the early days of Linux to today's world of clouds and containers. He speaks on topics such as the real-world issues associated with emerging software architectures and practices. Dave was named as one of the top ten pioneers in open source by Computer Business Review, having cut his teeth on Linux and compilers before the phrase «open source» was coined.