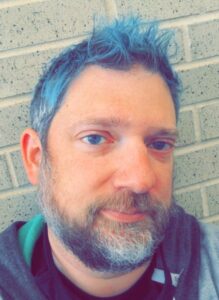 Jeremy Meiss
Director of DevRel and Community
Jeremy is the Director of DevRel & Community at CircleCI, formerly at Solace, Auth0, and XDA. He is active in the DevRel Community, and is a co-creator of DevOpsPartyGames.com. A lover of all things coffee, community, open source, and tech, he is also house-broken, and (generally) plays well with others.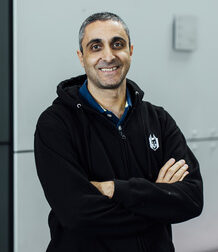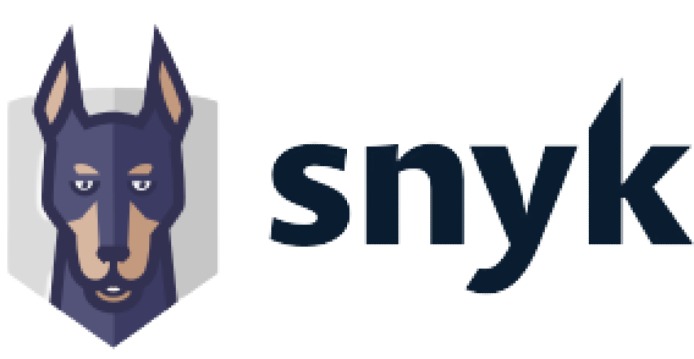 Pas Apicella
Principal Solutions Engineer
Pas Apicella is a Principal Solution Engineer APJ at Snyk, working on the Snyk Platform to help customers secure their cloud native applications and enable a DevSecOps culture while still meeting the business needs. He has contributed code to OSS projects and constantly blogs about cloud native architecture when time permits. He graduated from RMIT with a Bachelor of Computer Science and since then has worked for companies such as Snyk, Elastic, Pivotal, VMware, Oracle and IBM in various roles.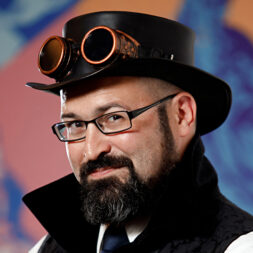 Baruch Sadogursky
Head of DevOps Advocacy
Baruch Sadogursky (@jbaruch) did Java before it had generics, DevOps before there was Docker, and DevRel before it had a name. He started DevRel at JFrog when it was ten people and took it all the way to a successful $6B IPO by helping engineers solve problems. Now Baruch keeps helping engineers solve problems but also helps companies help engineers solve problems. He is a co-author of the "Liquid Software" and "DevOps Tools for Java Developers" books, serves on multiple conference program committees, and regularly speaks at numerous most prestigious industry conferences, including Kubecon, JavaOne (RIP), Devoxx, QCon, DevRelCon, DevOpsDays (all over), DevOops (not a typo) and others.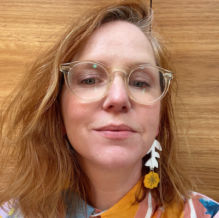 Mel Kaulfuss
Senior Developer Advocate
Mel is a Developer Advocate at Buildkite. She has spent the past decade delivering software, either as Software Engineer, Production Coordinator or Project Manager. She loves fostering developer communities, has organised and emceed numerous RubyConfs in Australia, and most recently launched Buildkite's own developer conference; UnblockConf. When she's not clickity clacking, she's patting dogs, eating strawberries, learning German and watching Nordic Noir.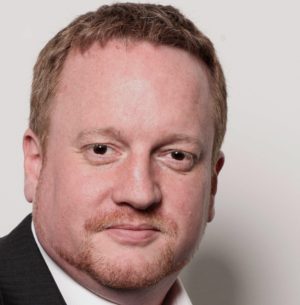 Peter Lees
Head of Solutions and Innovation, Asia-Pacific
Peter Lees is a technology leader with extensive experience in open source, IT infrastructure, cloud computing and internet services. A passionate senior technologist, he has outstanding significant experience in technology and finance with both multi-national IT vendors and customers across Asia-Pacific Regions. Lees currently heads solutions and innovation across Asia Pacific and SUSE, and is the Principal Field Spokesperson across the region. With a Bachelor of Computer Science from the University of Technology, he has the unique ability to explain complex technologies and practices to audiences.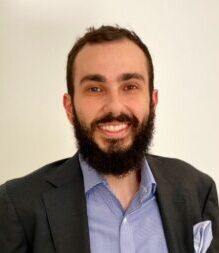 Koray Harman
DevOps Specialist
Koray Harman is an Observability Strategist at Splunk, and is involved in the go-to market, incubation, and product road-map strategies for Splunk's Observability offerings across APAC. He comes from a consultancy background involved in all things data, across several key industries and organisations of all sizes. Koray is a huge Observability evangelist, and is very excited to a part of such fast paced and business critical technologies.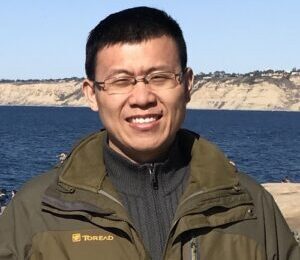 Paul Yang
Senior Solution Architect
Paul Yang is a Senior Solution Architect at CloudBees. He enjoys solving business problems with technologies and is passionate about cloud native, DevOps and automation technologies and loves working as an evangelist for them. Before joining CloudBees, Paul was a solution engineer for Pivotal/Vmware, and has extensive experience with the technology/methodologies driving digital transformation including microservices, container, Kubernetes, PaaS, Agile, etc.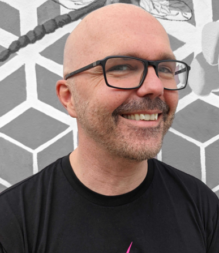 Derek Bingham
Senior Developer Advocate
Developer Advocate focused on helping developers across Australia and New Zealand to build their applications on AWS. By engaging technical audiences like developer, community, and user groups to share the latest AWS cloud services in blog posts, social media, and public speaking. Special interest in cloud-native architecture and front-end / mobile development. In prior roles worked primarily as a Software Developer with over 18 years' experience designing, architecting and building complex solutions across a range of industries.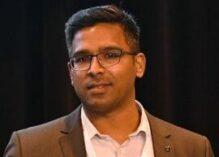 Ram Sankaralingam
Chief Technologist
Ram is a Chief Technologist at Micro Focus, handling the DevOps portfolio including Application Delivery and IT Operations Management. Prior to this, he was an Enterprise Cloud Architect at Oracle, delivering technology-led solutions and business value to customers across ANZ. He was instrumental in developing a very high-volume Casino Management software at Bally Gaming, which successfully runs for over 10 years in several casinos at Las Vegas, Macau and in some Australian clubs as well.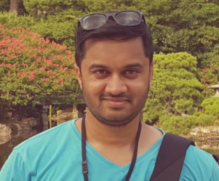 Kasun Talwatta
Field Engineer
Im a passionate technologist with a history of full stack development experience. I have over 15 years of experience in various technology sectors with financial sector being the latest. When I'm not tinkering I dedicate my time to my twins and my lovely wife.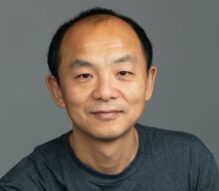 Yulei Liu
Staff Solutions Engineer
Yulei Liu is a Staff Solutions Engineer at HashiCorp and is based in Sydney. He has more than a decade of experience working with large enterprises around APAC, helping customers improve efficiency and reduce risks in the DevOps journey.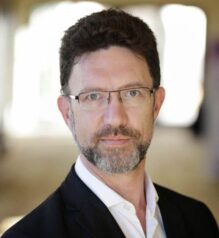 Michael Fowler
Technical Account Manager
TBD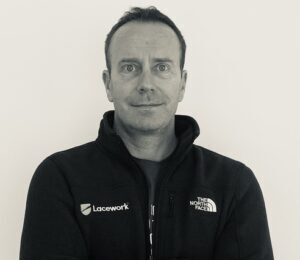 Anthony Rees
Regional Security Solutions Engineer
Anthony Rees (Reesy) is a Regional Security Solutions Engineer at Lacework based in Australia. He is a seasoned professional in the DevOps, SRE and app dev space, with previous roles in Splunk, Chef Software, and Hewlett Packard Enterprise. Reesy is an active open source community member, #HugOps practitioner and a sought-out contributor to many projects on GitHub. He is a regular public speaker when Covid permits and recognised as a Cloud Global Power Influencer. Follow him on Twitter @anthonyrees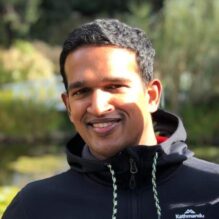 Madura Eleperuma
Observability Technical Specialist
A decade of experience in designing and implementing LAN/WAN, Data Center Unified Communications and Wireless solutions for Enterprise and Service Provider customers. More recently I have been working in the Machine Data space with Splunk. I specialize in Data Center Networking and Security, Could, Wireless and NMS solutions with hands on experience in Cisco Catalyst and Nexus switches, Cisco Unified Communications, VMware ESXi, vCenter, VDI (view and Horizon), Meraki, Ruckus and Cisco Aironet wireless technologies. I have experience in designing and implementing solutions with following products: Cisco, Juniper, Avaya, MRV, Fortinet (NGFW/UTM), A10 (ADC), Radware (ADC/LLB), Airwatch (MDM), Ruckus, Meraki, VMware, NetApp, EMC, Riverbed (APM/NPM), Solarwinds, Manage Engine and Splunk. Enthusiastic, energetic and curious individual who is driven by the ego to pursue new Technology and to master it. Have the ability to learn and pickup fast. Always believe that work should be something that should be enjoyed rather than be thought of as 'Just Work'.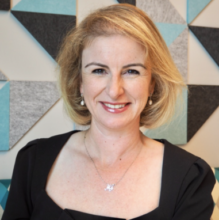 Mary-Jane Goddard
Principal Technical Sales Leader
Mary-Jane (M-J) is currently employed by IBM in the role of Principal Technical Sales Leader, Data AI and Automation, IBM Technology, Australia. She is a thought leader in Business Intelligence potential and has been instrumental in the Cognos brand success for over 25 years. Since completing a Bachelor's degree in Information Systems, joining Cognos and its subsequent acquisition to IBM in 2008, she has held a variety of specialist roles including Education Specialist, Pre-Sales and Asia Pacific and Offshore Information Systems Manager and Technical Sales Manager. Currently, she enjoys leading a team of Technical Specialists for Data, AI and Automation in the Australian region and is recognised as one of the key contributors to IBM's software success in APAC.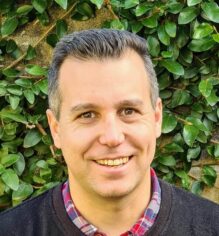 Andrew Hinde
Regional Manager
Andrew is a Regional Manager at Delphix. He drives continuous data and compliance transformation programs for Delphix's major clients and leads the growth of strategic partnerships in Australia, New Zealand and South East Asia.  With an extensive career working at the intersection of data and enterprise technology, Andrew has previously held roles at Tibco, Oracle and CPA Global.  These roles have covered a range of technologies, including; advanced analytics, big data platforms, data integration, data quality and ERP systems. At Delphix, Andrew takes a leading role to evangelise what's possible when organisations embrace DevOps efficiency by tackling the final automation frontier, their data.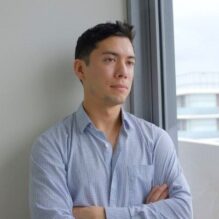 Michael Snowden
Pre-Sales AppSec Engineer
Michael joined the Fortify team back in August of 2012 and serves as a Fortify AppSec Engineer and Pre-Sales Consultant for Fortify at Micro Focus. In his role, Michael meets with customers to help them do everything under the sun from things like setting up application security programs, driving workshops, contribute code updates to fix security defects, establish secure SDLCs, and much more. Michael continues to drive value to customers today and help them to meet their security goals with his 10 years' worth of security expertise.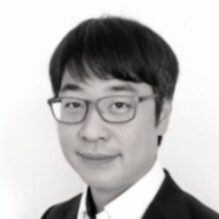 Pat Shueh
VP, Solutions Engineering
Pat is an evangelist and VP of Solution Engineering for Asia Pacific & Japan at Zimperium, Inc based in Singapore. He advises and consults enterprises on how to protect their mobile device and business-critical app from today's sophisticated mobile attack across: device, network, application and phishing. He has over 20 years of experience from various roles from development, operations and consulting.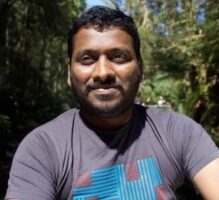 Rajesh Bavanantham
Director – Product Management
Rajesh Bavanantham is Director of Product Management for the NGINX business unit of F5 where he led the API Connectivity product development. Rajesh is a leader, a technical architect, and a security fanatic whose mission is to help enterprises with their digital transformation initiatives and to offer security expertise to address the modern threat landscape of enterprise systems. With 20 years of hands-on experience in various stages of the application development lifecycle, using IAM products, API gateways, and various cloud platforms, Rajesh has built a unique application design experience on various mission-critical domains for enterprises across industries like banking, insurance, government, and transportation. He has also written various articles about API security and best practices, learnt from various customers around the globe. Rajesh has guided teams towards successful deliveries and empowered the team to make himself redundant. Before NGINX (part of F5), Rajesh was with Kong Inc., Australia Post, Australian Pharmaceutical Industries, and CGU, to name a few.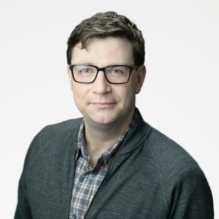 Dave Stanke
Developer Advocate
Dave Stanke (twitter: @davidstanke) is a Developer Advocate for Google Cloud Platform, specializing in DevOps, Site Reliability Engineering (SRE), and other flavors of technical relationship therapy. He loves chatting with practitioners: listening to stories, telling stories, sharing a healthy cry. Prior to Google, he was the CTO of OvationTix/TheaterMania, a SaaS startup in the performing arts industry, where he specialized in feeding memory to Java servers. He chose on purpose to live in New Jersey, where he enjoys baking, indie rock, and fatherhood.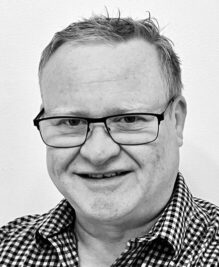 Mark Lynch
Strategic Account Executive
Mark has worked in the technology industry for over 20years. Following completion of his PhD in Electrical Engineering he has worked for both startups and enterprise technology vendors in both technical and commercial roles. Most recently he is assisting Aiven with their commercial launch in Australia and New Zealand.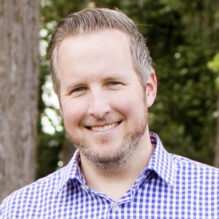 Damon Edwards
Senior Director of Product
Damon Edwards is Senior Director, Product at PagerDuty. Previously, Damon was a Co-Founder of Rundeck, the makers of the popular open-source runbook automation platform acquired by PagerDuty in 2020. Prior to Rundeck, Damon was the Managing Partner of DTO Solutions, a DevOps and Operations Improvement Consultancy. Damon has spent the past 22 years working with both the technology and business ends of IT Operations. He is noted for being a leader in porting cutting-edge DevOps techniques to large-scale enterprise organizations. Damon is a frequent conference speaker and writer who focuses on DevOps, SRE, and Operations improvement topics. Damon is active in the international DevOps community, was the co-host of the DevOps Cafe podcast, and a content chair for Gene Kim's DevOps Enterprise Summit.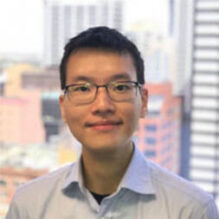 Cong Nguyen
Cloud Engineer
Cong Nguyen is a Technology Engineer within IBM Client Engineering. Drawing upon a depth of knowledge from working across a wide array of industries, Cong has a strong passion for partnering with businesses to solve unique business challenges and help businesses reduce risks by adopting the right technologies.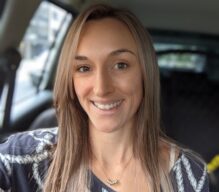 Carmel Hinks
Senior Software Engineer
Carmel Hinks is a Sydney-based senior software engineer working on the billing systems at Canva.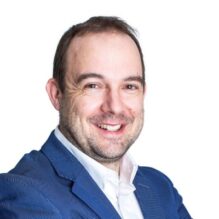 Andreas Spanner
Chief Architect
Andreas is leading the Cloud Strategy & Transformation topics for Red Hat across Australia & New Zealand. His hands-on experience in startups as well as large scale enterprise transformation programs has given Andreas a solid understanding of business drivers and value creation. Andreas has worked on a wide range of initiatives across different industries in Europe, North America and APAC including full-scale ERP migrations, HR, finance and accounting, manufacturing, supply chain logistics transformations and scalable core banking strategies to support regional business growth strategies.