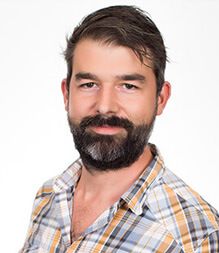 Jamie Wilkinson
Site Reliability Engineer
Jamie Wilkinson is a Site Reliability Engineer at Google. Contributing author to the "SRE Book", he has presented on contemporary topics at prominent conferences such as linux.conf.au, Monitorama, Velocity, and SRECon. His interests began in monitoring and automation of small installations but continues with human factors in automation and systems maintenance on large systems. Despite over 15 years in the industry, he is still trying to automate himself out of a job.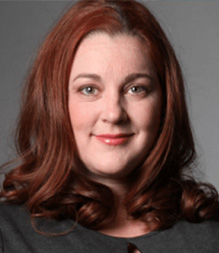 Elizabeth Lawler
Vice President, DevOps Security
Elizabeth Lawler is Vice President, DevOps Security at CyberArk. CyberArk, the market leader in Privileged Account Security, secures secrets and machine identities in highly dynamic DevOps environments at scale. Lawler is responsible for CyberArk's DevOps business strategy and execution. Prior to CyberArk, Lawler was CEO and co-founder of Conjur, a DevOps security company acquired by CyberArk in May 2017. Lawler has over 20 years of experience working in highly regulated and sensitive data environments. Prior to founding Conjur, Elizabeth was Chief Data Officer of Generation Health and held a leadership position in research at the Department of Veterans Affairs. She has been a programmer herself and is constantly working to help organizations move to a true DevSecOps delivery model that supports greater business agility. Elizabeth is a member of the MassTLC Security Advisory Board.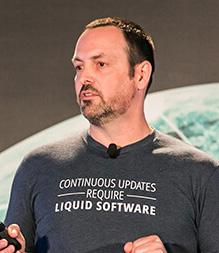 Yoav Landman
CTO
Yoav founded JFrog and created Artifactory, preceded by 7 years as a senior consultant with AlphaCSP, and held several senior technical roles with Attunity, Verve and Sausage Yoav holds a Master of Computing degree from RMIT University and BA in Law (LLB) from Haifa University.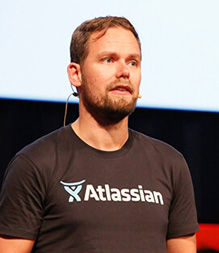 Vincent Kok
Engineering Manager
Vincent is Engineering Manager for Trello at Atlassian, looking after scalability and performance. Before that, he led the team which was responsible for moving Atlassian's identity systems towards a microservice architecture. When not thinking about software, Vincent likes a good game of lunchtime soccer in the park with fellow Atlassians.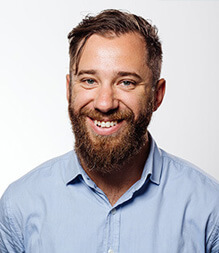 Benjamin Mostafa
Engineering Manager and Head of Developer Relations
Benjamin Mostafa is Engineering Manager and Head of Developer Relations at MessageMedia. Leading the DevOps teams responsible for building, executing and supporting the API products supported by MessageMedia's platform, Benjamin has extensive experience in development, web services and agile methodologies. As Head of Developer Relations, Benjamin is passionate about building and empowering a community of developers who use the MessageMedia platform to enrich their applications with messaging.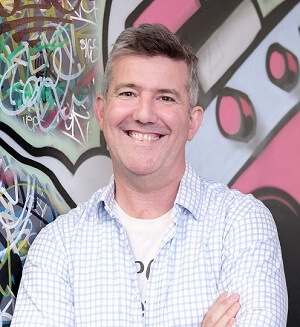 Scott Thomson
Solutions & Innovation
Scott is a combination digital strategy consultant, digital marketer, CTO, technology strategist/evangelist and developer / amateur hack. He works for Google in customer solutions and innovation in the data platforms group across APAC. Prior to this, he worked with Adobe assisting C-level executives across APAC with digital strategy and digital transformation. Scott previously held the role of CTO for Qmecom, an Australian startup focused on personalised video advertising for mobiles, and has worked for major organisations, including Telstra and Sensis, delivering digital marketing and digital products.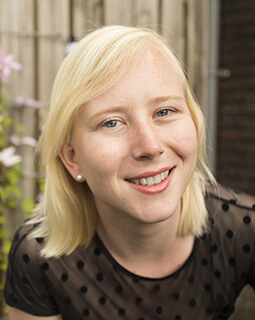 Janna Brummel
IT Chapter Lead SRE, Integrators & Blue Print Experts
Janna Brummel currently works as an IT SRE Chapter Lead at ING Bank in Amsterdam. She is a line manager who still does day-to-day work. Previously, Janna worked as a developer on a development of software for debit and credit cards back end systems of ING. During ING Agile Digital Transformation Janna worked as a business manager to the CIO of ING Domestic Bank the Netherlands. She has practical knowledge about Setting Up DevOps practice and SRE in a Global Financial Organization.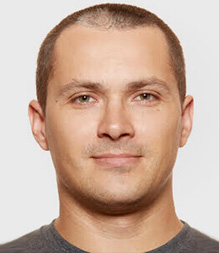 Leo Kyrpychenko
Senior Software and Bot Developer
Leo is a Senior Software and Bot Developer at Atlassian and specialises in all things ChatOps and Serverless. Before Australia Leo has exciting international IT experience in Ireland, Austria, Spain, and Ukraine. He worked at different positions, ranging from a Software Engineer to Product Owner and a Head of a department. Leo specialises in pragmatic software solutions which usually require automation. He is passioned about endurance sports and finished a few Ironman-distance triathlons and Ultrarunning events.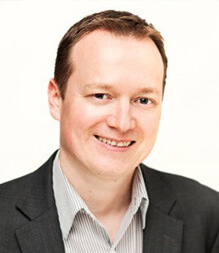 Mirco Hering
APAC DevOps and Agile practice lead
Mirco Hering leads the Accenture Agile & DevOps practice in Asia Pacific with focus on Agile transformations, DevOps and Test Automation. He has for over a dozen years worked on accelerating software delivery through innovative approaches (what would now be called DevOps) and 10 years ago started experimenting with Agile methods. He started using Agile as a last resort when one of his projects was faced with ever changing requirements resulting in frequent updates to the project plan. Adopting an Agile methodology turned the project around and he has been promoting Agile principles ever since. He supports major public and private sector companies in Australia and overseas in their search for efficient IT delivery. He shares his blogs at http://notafactoryanymore.com and while speaking at international conferences. He recently authored the "DevOps for the Modern Enterprise" book to bring his ideas to a wider audience.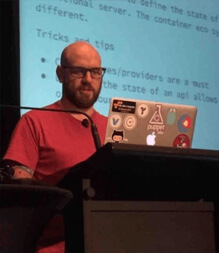 Scott Coulton
Principal software engineer and Docker captain
Scott Coulton is a Principal software engineer and Docker captain with 10 years of experience in the managed services and hosting space. He has extensive experience in architecture, and rolling out systems and network solutions for national and multinational companies with a wide variety of technologies, including AWS, Puppet, Docker, Cisco, VMware, Microsoft, and Linux. His design strengths are in cloud computing, automation, and the security space.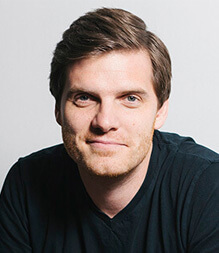 Jamie Skella
Co-Founder
Technology strategist and entrepreneur Jamie Skella has spent 20 years in the design, building and advising of businesses across blockchain, esports, machine learning, and even future food. Formerly Executive Director at MiVote, Jamie is now Co-Founder of Horizon State, a startup redesigning how societies collectively make decisions using distributed ledger technology.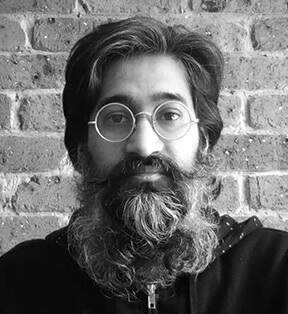 Shiva Narayanaswamy
Development Team Lead
Shiva Narayanaswamy – former Solutions Architect at Amazon Web Services (AWS) and current Envato Development Team Lead. Thinker of things, learner of systems, seeker of knowledge, the practicer of practices, architect of architectures, speaker at conferences.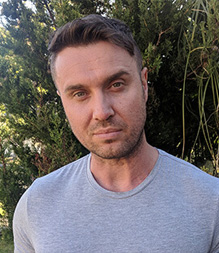 Sasa Savic
Principal Engineer @ Telstra, Co-Founder & CTO
As a Principal Engineer, Sasa shapes the future of Telstra's software delivery by forming autonomous DevOps teams, helping engineers build better cloud services and bridging the divide between customers, business and IT. He's also a Co-Founder and CTO of Papertrail, a Melbourne startup that evolved from research in information management and episodic memory. The startup aims to help people naturally find the information they've seen on their personal devices, by creating software that acts as an extension of your memories. Sasa holds a degree in Digital Electronics from RMIT, Bachelors and Masters in Computer Science & Mathematics from Victoria University, and is part-time undertaking a Doctorate degree at Victoria University, focusing on applications of machine learning in distributed systems.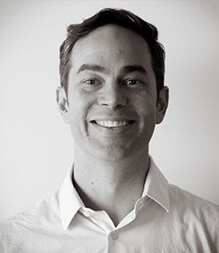 Matt Ray
Senior Solutions Architect for Asia Pacific and Japan
Matt Ray is the Senior Solutions Architect for Asia Pacific and Japan for Chef Software. He has worked in large enterprise software companies and founded his own startups in a wide variety of industries including banking, retail and government. He has been active in open source communities for over two decades and has spoken at and helped organize many conferences and meetups. He currently resides in Sydney, Australia after relocating from Austin, Texas. He podcasts at SoftwareDefinedTalk.com, blogs at LeastResistance.net and is @mattray on Twitter, GitHub and too many Slacks to mention.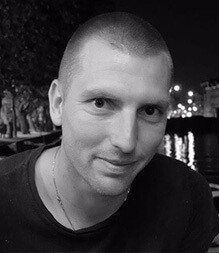 Robin Van Zijll
Site reliability engineer and product owner of the SRE team
Robin van Zijll is a site reliability engineer and product owner of the SRE team at ING Domestic Bank in Amsterdam, the Netherlands. He has years of experience being on call for all functionalities used by retail banking customers.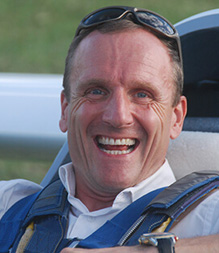 Sidney Dekker
Professor MA MSc PhD
Sidney Dekker (PhD Ohio State University, USA, 1996) is professor at Griffith University in Brisbane, Australia, where he runs the Safety Science Innovation Lab. He is Chief Scientist at Art of Work, and has honorary professorial appointments at The University of Queensland and Lady Cilento Children's Hospital in Brisbane. Previously, he was Professor of human factors and system safety at Lund University in Sweden. After becoming full professor, he qualified on the Boeing 737, and worked part-time as an airline pilot out of Copenhagen. He has won worldwide acclaim for his groundbreaking work in human factors and safety. His debut documentary Safety Differently was released in October 2017, and he is best-selling author of, most recently: The Safety Anarchist (2017); The End of Heaven (2017); Just Culture (2016); Safety Differently (2015); The Field Guide to Understanding 'Human Error' (2014); Second Victim (2013); Drift into Failure (2012); and Patient Safety (2011). More at sidneydekker.com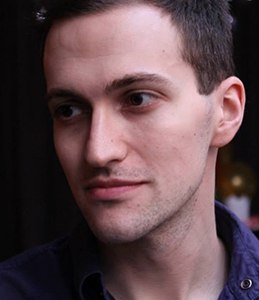 Peter Sbarski
VP of Engineering
Peter Sbarski is VP of Engineering at A Cloud Guru, author of Serverless Architectures on AWS (Manning, 2017), and the head organizer of Serverlessconf, the world's first conference dedicated entirely to serverless architectures and technologies. Peter has had an extensive career working in IT, and has led teams across large enterprise solutions, with a focus on web and AWS cloud technologies. His specialties include backend architecture, microservices, and orchestration of systems. Peter holds a PhD in Computer Science from Monash University and can be followed on Twitter (@sbarski) and GitHub (https://github.com/sbarski).